If you've seen my previous post you may recall that I'm setting off on a cruise this summer to (mostly) Norway and Iceland. However, our embarkation port is in Denmark and sail-away is a Monday, meaning the entire weekend beforehand is free so…dun, dun, dun, I'm planning a visit to Copenhagen!
Oh right, umm, ok I guess that's not much of a revelation seeing as I kinda mentioned Copenhagen in the headline already. Hey, just humour me, ok? Because I'm excited.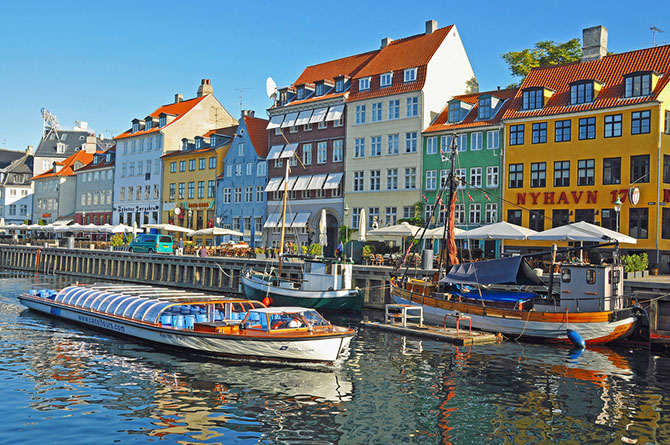 At the moment I am researching like a crazy woman for this little trip – and let me tell you, I like what I see. How has Copenhagen not been on my radar before now!?
I'm concentrating my attention on staying either in the Kongens Nytorv area or a little further over towards Tivoli Gardens. Nyhavn looks cool with it's waterside bars, restaurants and picturesque old buildings, but being near Tivoli seems more practical because I really want to see the Gardens after dark with all it's pretty lights twinkling. (Update: We actually settled on the Absalon Hotel near Tivoli).
After a long day touring all I usually want is to collapse into bed as soon as possible because late nights are so not me these days – I think a Tivoli area hotel might win this particular battle. Does anyone have any suggestions for mid to high-ish end hotels in these areas? Please do share, I would love to hear about them.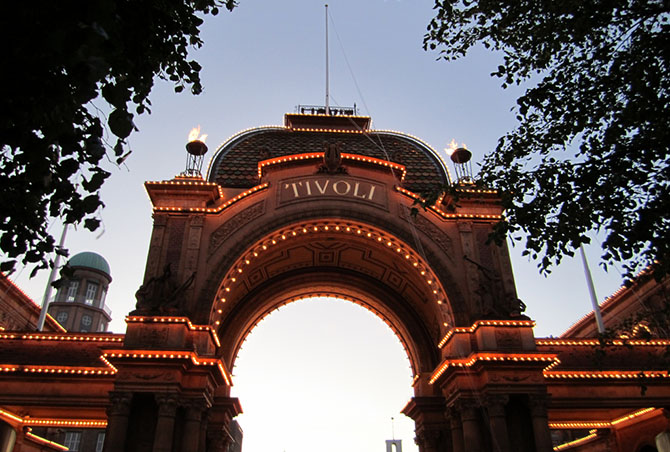 I've also been reading up lots about the Copenhagen Card – this is an all-in-one pass that includes transportation throughout the city and parts of Zealand, plus free entry to 72 museums and attractions in the area.
I'm usually a little sceptical about tourist passes. On paper they save money, but in reality it can be next to impossible to visit enough attractions in the time limit to make it worthwhile; or you have to speed tour so fast that there's barely time to enjoy what you're seeing.
However – and I really like this – on the Copenhagen Card page there is a 'calculator'. Tick the places you plan to visit vs how many days you'd purchase on your card and it will do a price comparison, leaving you in no doubt which is the most cost effective option.
I am only just getting started with planning my 2 days in the city and am still unsure whether getting the card is my best option. Even taking into account that it includes my transportation from the airport, it's not currently cheaper – but it's darn close.
If I do decide to buy the Copenhagen Card I'll be sure to write you guys a full review when I get back home and let you know the verdict on whether it's a yay or nay. (Update: We did use the Copenhagen Card for our visit – see what we thought about it!)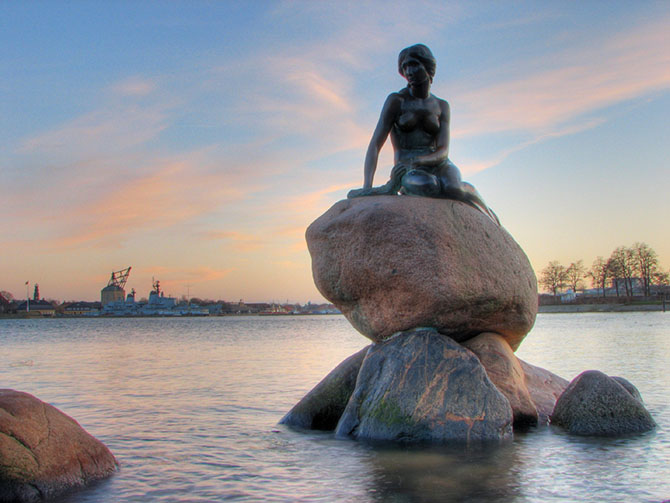 So far I'm planning a canal tour; they only take around an hour and seem a nice way to see a bit of the city from it's waterways. And obviously I need to fit in a visit to the Little Mermaid statue because, well, it would be rude not to.
I would then like to go up the Rundetaarn, it's a bit of a climb but I was quite relieved to see it's a spiral slope instead of stairs so hopefully it'll be less of an ordeal getting to the top – fingers crossed for good weather on that one as it offers 360 degree views over the city.
Assuming I actually survive climbing the Rundetaarn (I'm out of breath just thinking about it), it's then over to Tivoli Gardens. It's said that Walt Disney visited Tivoli Gardens and took inspiration for Disneyland from it so this is a kind of Disney/theme park Holy Grail for me.
On the second day, subject to the weather, I'd like to hop on the train for a 45 minute ride to Hillerød, then another train ride over to Helsingør and then back down to the city from there. Both of these towns have beautiful, photogenic castles and the latter, Kronborg, is famous for being the inspiration for the castle in Hamlet.
Scandinavian architecture is obviously quite different from the UK so I look forward to visiting and taking some (ok, tons of) photos and wandering around the towns. I can even get a sneaky peek at Sweden just 2.5 miles away across the Øresund.
Oh, and did I mention that I also plan to eat lots and lots (and lots) of famously tasty Danish Pastries my entire trip, sadly not included in the pass *sniffles* – seriously, who do I petition about this clearly major omission? Haha!
Planning a visit to Copenhagen is proving to be a lot of fun for me so far, I love researching trips and there's so many different things to do and see.
Have you been to Copenhagen and do you have any other suggestions for me?

If you enjoyed reading this post, let me know. I love it when people leave comments 🙂