What more can I say?
Be ready for photos and prepared to salivate because I'm sharing 7 of my favourite Walt Disney World snacks, and guess what? There's not a cult-status Dole Whip, Mickey Bar or Turkey Leg in sight.
If you like what you see, be sure to check out some of my other Disney posts.
The Waffle Sandwich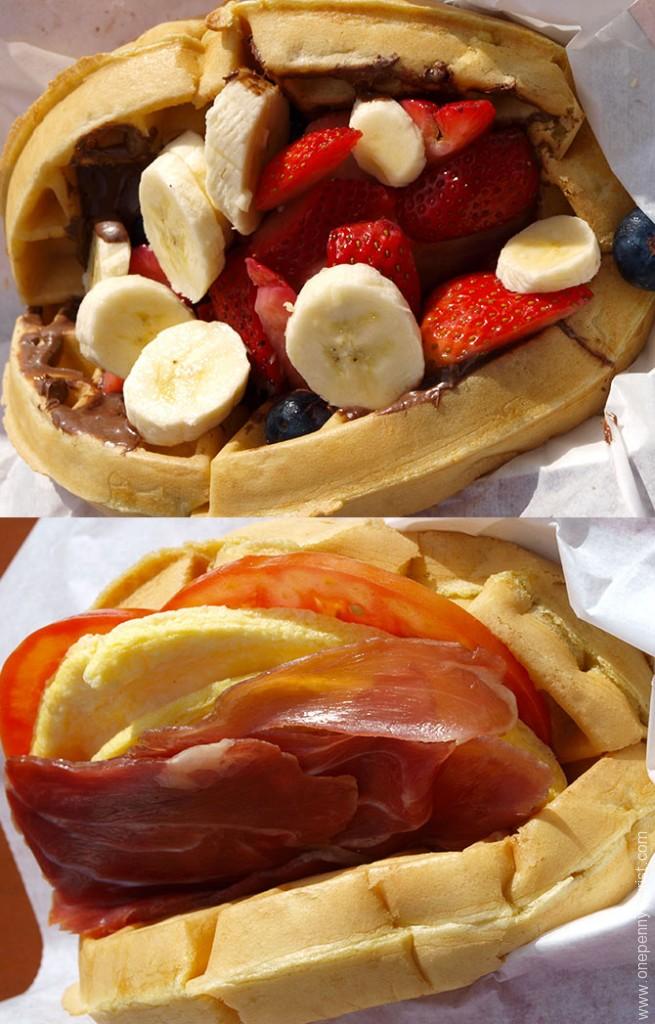 A variety of these little darlings are available at Sleepy Hollow in the Magic Kingdom. They're freshly made to order so expect to wait while they cook, but warm yumminess is your reward. I thought the fruit one was the best and surprisingly Bloke agreed!
Second reward for being patient? Take a seat outside and gaze at this while you munch…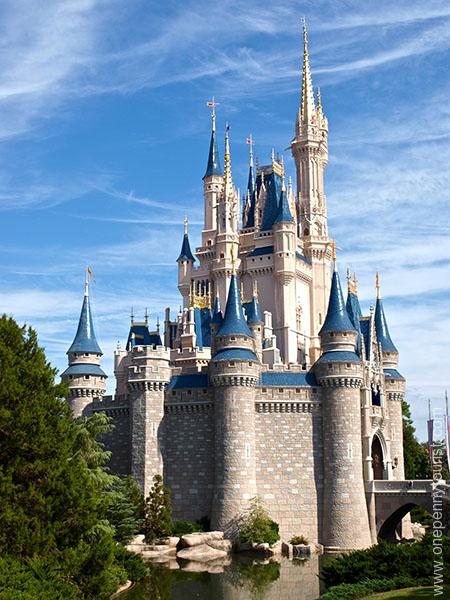 The Croque Glacé (Warm Brioche Ice Cream Sandwich)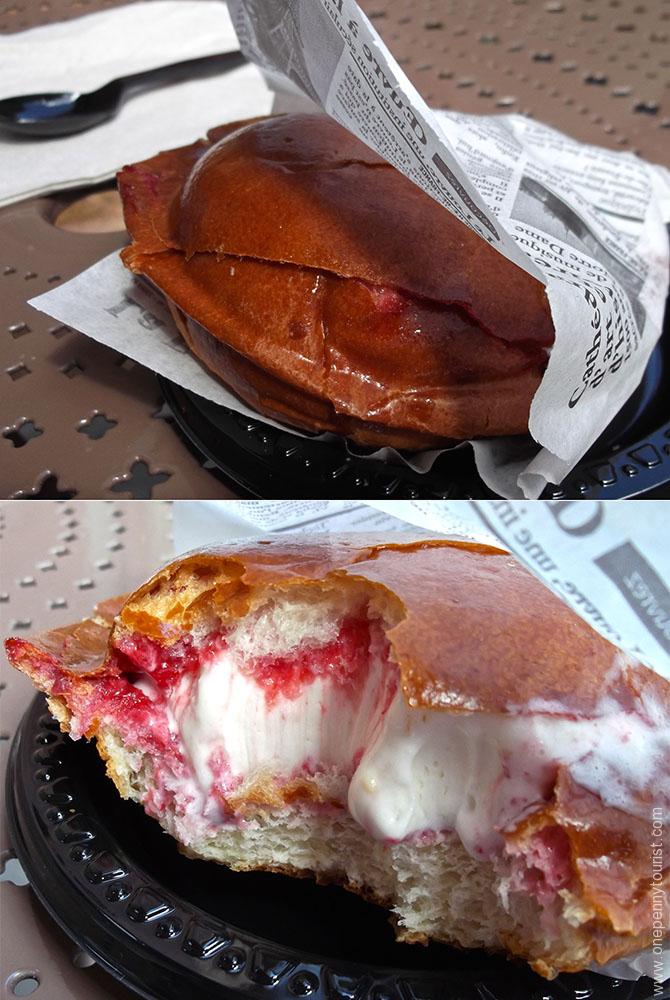 I know, right? Where do I even start? This is one serious ice cream treat from L'Artisan des Glaces in the France pavilion in Epcot.
Take a freshly baked brioche, add a scoop of one of their handcrafted ice creams or sorbets and then choose either chocolate or raspberry topping. Watch in fascination as it's put in their 'Brioche press' which quickly warms the brioche and seals the edges.
This leaves you with a brioche pocket of soft, slightly melty bliss as the sauce and ice cream combine and soak into the sweet bread.
---
Visit my Zazzle store for travel and gift inspiration

---
The Croissant Doughnut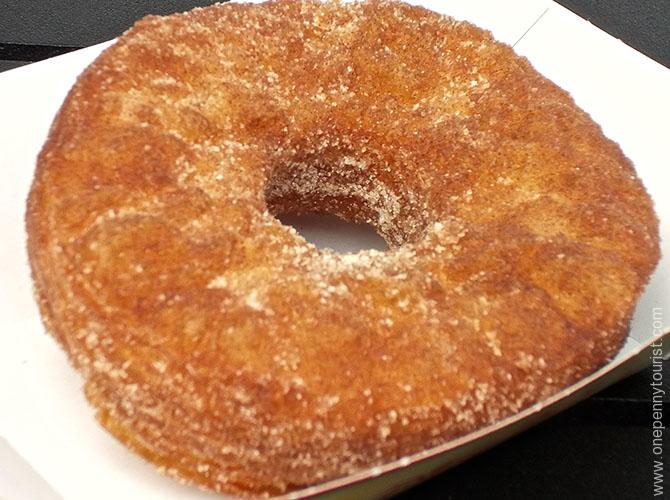 You may have heard of a Cronut – this is not a Cronut. It can't be a Cronut because Cronut is trademarked. This is absolutely not a Cronut.
Yeah, anyway, moving swiftly on.
If you're into deep fried cinnamon croissant hoops of delicious sin, get yourself to the Refreshment Port in Epcot. For extra indulgence you can load with ice cream. You may then want to walk around the World Showcase 5 times in a guilty attempt to burn it off.
The Beignets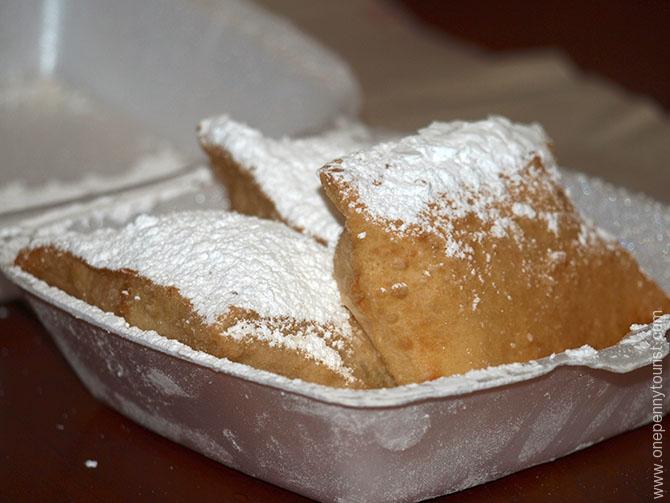 I almost didn't include these. They're tasty and a little unusual but are only available in one place; the food court at Port Orleans French Quarter. This officially makes them a pain to get. However if you're staying or sightseeing at the resort, check them out.
These famous New Orleans treats are kind of like a deep fried balloon doughnut (the inside is hollow), covered in a mountain of icing sugar. Also made to order, they cool fast so to enjoy them at their best you need to eat them quick. Well if you insist…
The Stuffed Pretzel
How about that for a scenic pretzel? Available in Jalepeno cheese (the Jalepeno is very mild) or a hint-of-sweet Cream Cheese version, these are little bread twists of joy.
The Jalepeno can be found at the Harambe Fruit Market in Animal Kingdom, and the Cream Cheese from the Lunching Pad in Magic Kingdom. They used to be sold in Epcot and Hollywood Studios in the past but appear to be missing in action at the moment.
In shock news (not), I prefer the Cream Cheese, Bloke prefers the Jalepeno.

 Kaki-Gori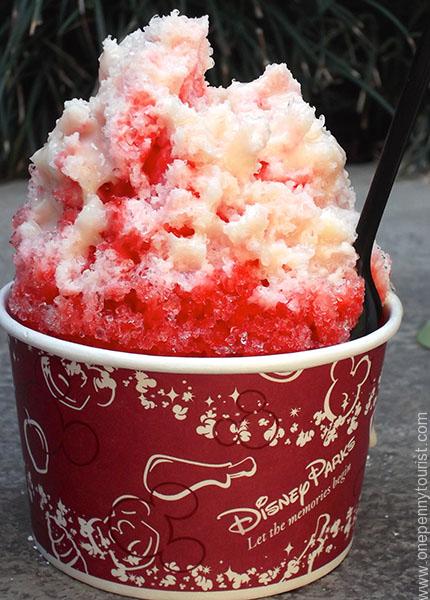 If you're looking for a cold treat that's not an ice cream then head on over to the Japan Pavilion on Epcot's World Showcase.
Kaki-Gori is described as 'Shaved Ice with Fruit flavoured Toppings' (so basically it's a sno-cone), though you can jazz it up a little further as I did by adding the condensed milk topping to give the ice a hint of creaminess. Perfect on a hot day in central Florida.
Carrot Cake Cookie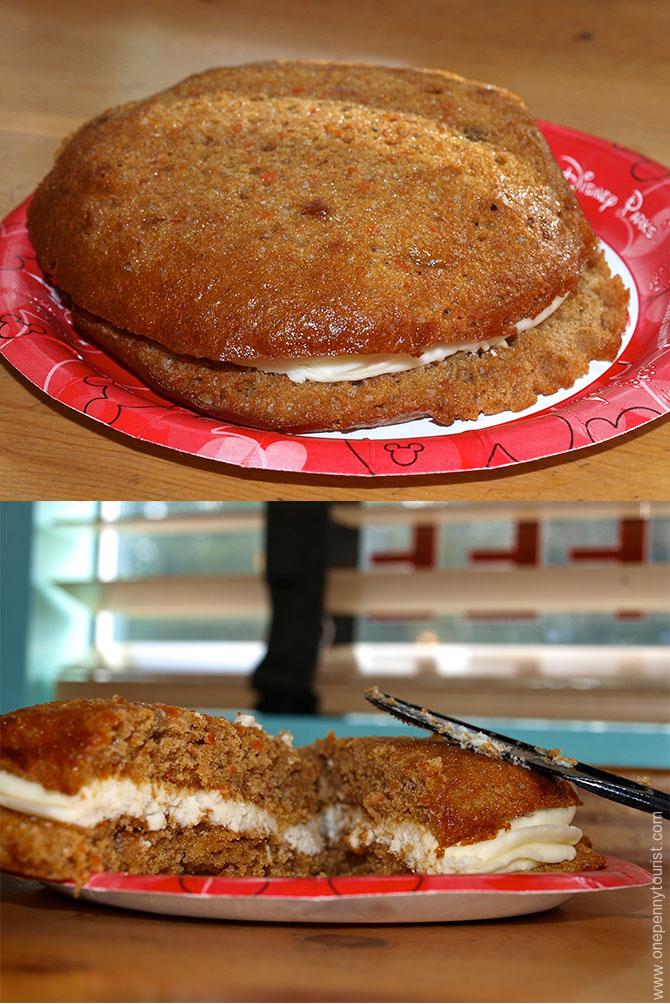 The Writer's Stop is a cosy coffee shop that's easy to miss because it doesn't look like a coffee shop. Venture through it's door though and you'll find the Carrot Cake Cookie.
Two thin carrot cakes sandwiched together with cream cheese frosting and virtually the size of a small plate. This snack is easily shareable, even with a piggy like me around.
Have you tried any of these Walt Disney World snacks before? What did you think? Are you tempted to seek any of these out for yourself?
Enjoyed this post? You may also like 10 photos of WDW that might surprise you.

For an easy life (and who doesn't love that), why not subscribe and get posts and the occasional exclusive newsletter sent directly to your email?
[optin-cat id=13]