Along with it's theme parks, Florida is famous for having miles and miles of beautiful beaches and with it's long thin shape you're never more than 60 minutes drive away from the coast.
Disney's Vero Beach resort
Located on the Atlantic coast about 2 hours drive from Orlando and you'll find a much quieter and calmer experience than you'll receive if you were staying in one of the Walt Disney World resorts.
I'm obviously a central Florida junkie, but even I like to escape from tourist-centric nature of the area for a change of pace. Disney's Vero Beach is an ideal distance away – far enough for it to feel like a different world in both scenery and atmosphere from Orlando, but still close enough for it to be an easy drive. It can even be done in a day visit if you like.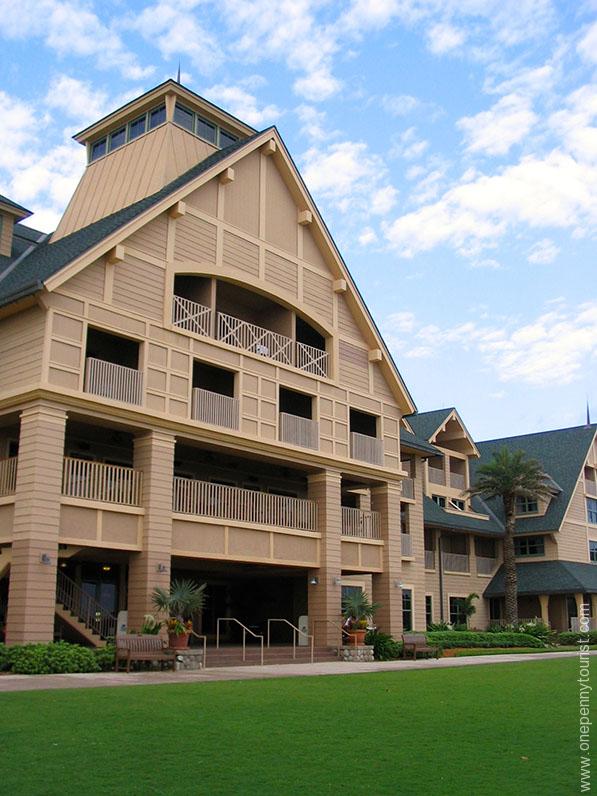 The architecture of the resort is very much in keeping with the area and the ocean front resort is decorated with colours to fit in with it's environment. See that little porch area with 3 steps at the bottom? If you stand there and look in the opposite direction, this is your view…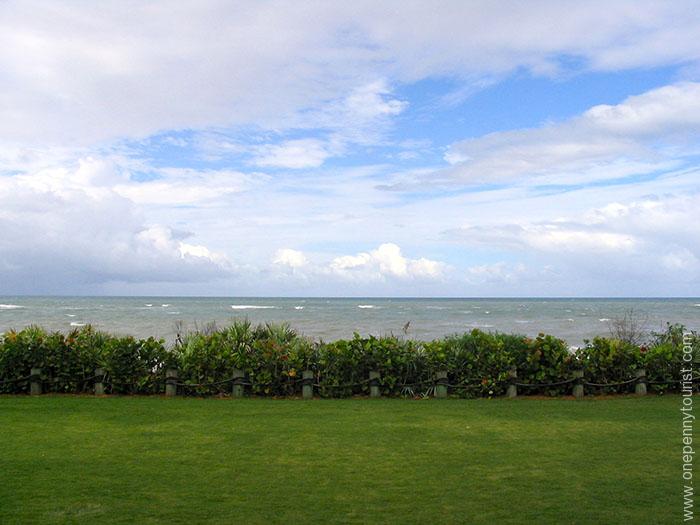 Cool huh? The beach slopes downwards so you can't actually see it from this level, it's just you, the lawn and then miles and miles of ocean in front of you.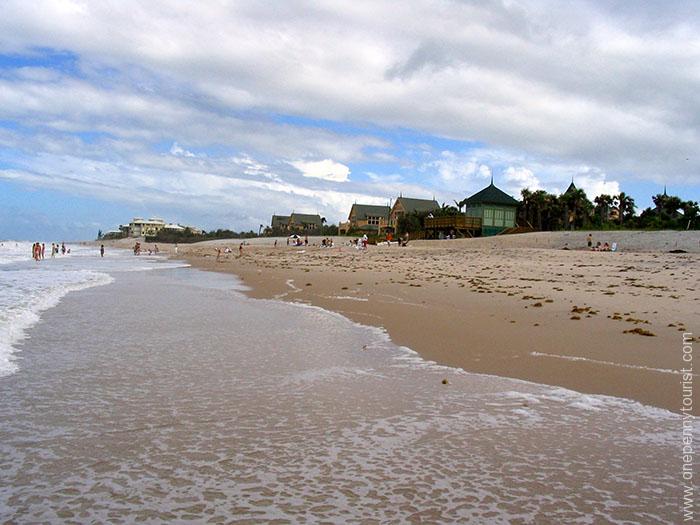 Being on the Atlantic coast means this isn't a gentle beach; the waves are noticeable and the low rumbling sound of the ocean is ever present. If you have a Boogieboard, this is a great place to bring it out to play and we saw plenty of people surfing when we visited.
However don't get too comfy because this is also a beach you have to share. Loggerhead, Green and Leatherback turtles come here to nest every year and if you walk along the beach during the season you will see the nests marked. Fun to see if you like nature, just be sure not to disturb them.
In addition to them protecting the nests you'll find all of the east facing windows of the resort tinted, all exterior lights face away from the ocean and foot paths are lit by low lights rather than lamp posts. This is to avoid confusing the turtles who rely on the moon to guide their way to the beaches to lay their eggs.
That all said, this is still Disney and comes with the usual trimmings such as a family pool, mini golf, Kid's Club, 3 restaurants and a bar/lounge. It even offers Character breakfasts.
Be aware that these are virtually your only dining options in the area unless you're prepared to drive or you decide to make use of the self catering facilities within your hotel room.
Yes, the resort is genuinely in a quiet location.
If you're into a bit of pampering there is also a spa onsite and before you ask, if you're there during the turtle nesting season (May through October) then yes, there are guided conservation tours available for that too.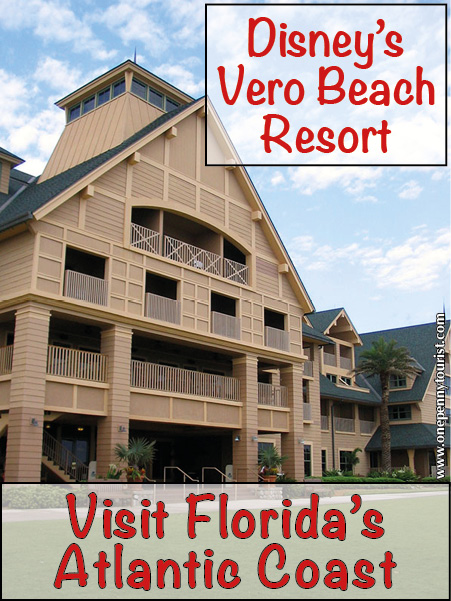 Disney's Vero Beach Resort is a great option if you're looking to experience Florida's Atlantic coast and escape Orlando's frenetic energy. This is a resort where you kick back with a good book and evening entertainment may involve a singalong around the campfire!
It's only downside is the Nosee'ums – which are absolutely brutal and seem impervious to bugspray. If out after dusk, consider wearing something that will cover your arms and ankles or expect to be scratching for weeks afterwards (no prizes for how I know this).
Did you know Disney had non theme park resorts? Would you visit their Vero Beach Resort?

If you enjoyed reading this post, let me know. I love when people leave comments 🙂