In case you haven't noticed, I'm a teensy bit of a Walt Disney World fan. I know, right? Total shocker. There are no clues whatsoever to give it away.
The Walt Disney World Resort covers nearly 40 Square miles. Imagine that. For context that's roughly the size of San Francisco! Basically, it's huge, so it's a teensy bit frustrating when people assume it's only the Magic Kingdom (and therefore think it's only for kids).
These day's it's almost a hobby of mine to try and break that stereotype. What better way than by sharing some of my photos of Walt Disney World?
So sit back and have a browse. You might just be surprised by what you see – unless you've already been to Walt Disney World and seen it for yourself.
10 surprising photos of Walt Disney World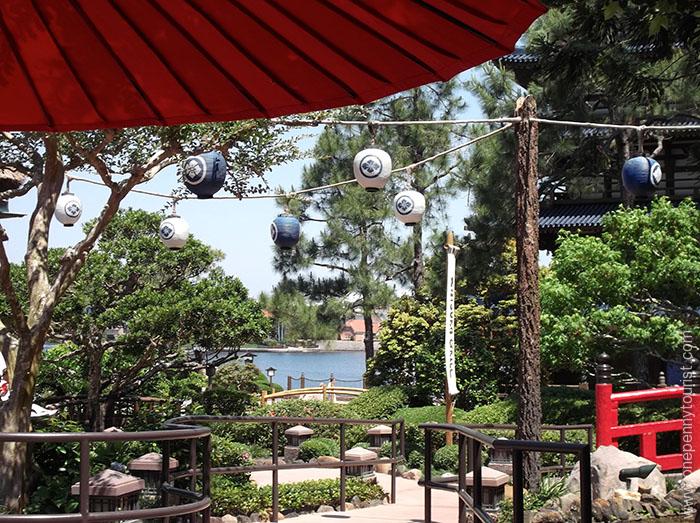 Hidden away up a path in the Japan Pavilion in Epcot is this small seating area with tables, chairs and umbrella's. Usually fairly quiet, it's trees and shrubbery make it easy to forget you're in the middle of a bustling theme park.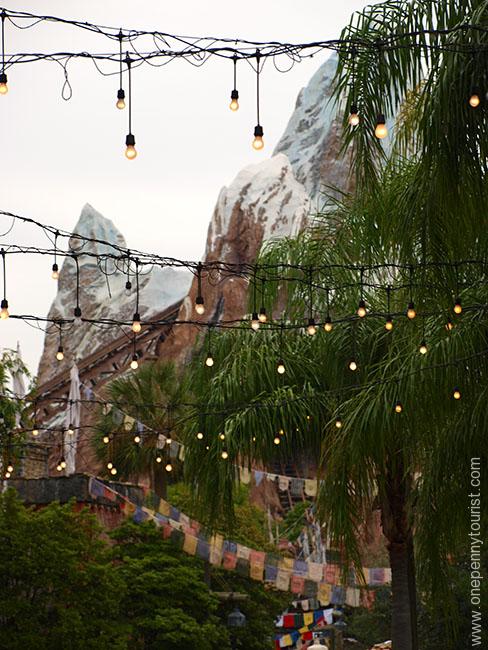 Sometimes all you need to do is look up to see a different perspective. In the Asia area of Disney's Animal Kingdom, the pathways are decorated with colourful flags and fairy lights. It's particularly atmospheric at dusk, but is pretty even on the greyest of days.
What's that? You didn't expect to see a huge greenhouse with lots of fruit and veggies growing in a theme park? Tut, tut.
Genuine agricultural and farming techniques are put to the test and can all be seen if you visit the Living with the Land attraction. They've even worked with NASA. Most of the produce grown in the greenhouses are served in Epcot's own restaurants.
Epcot's World Showcase is, by design, meant to give you a taste of what it's like to live in other countries around the world. While it may be a little stereo-typical at times, there is no doubting the efforts made with it's architecture. This is the Morocco Pavilion. I ate at one of the restaurants here too and was super-impressed!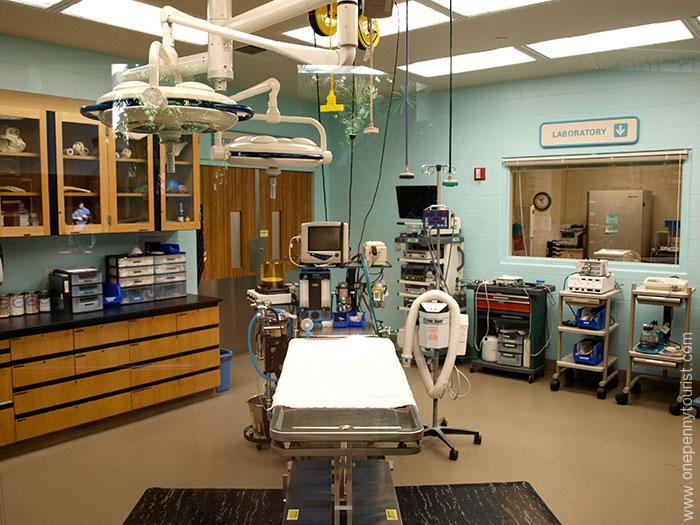 What's that? You didn't expect to see a working animal hospital in a theme park? Tut, tut.
Ok, I know, I'm being a smarty-pants now aren't I? Haha!
Disney's Animal Kingdom obviously has a huge amount of animals living there. The larger ones are looked after in their enclosures, but the smaller are frequently brought here for check-ups. A big glass window means you can watch as the vets are working.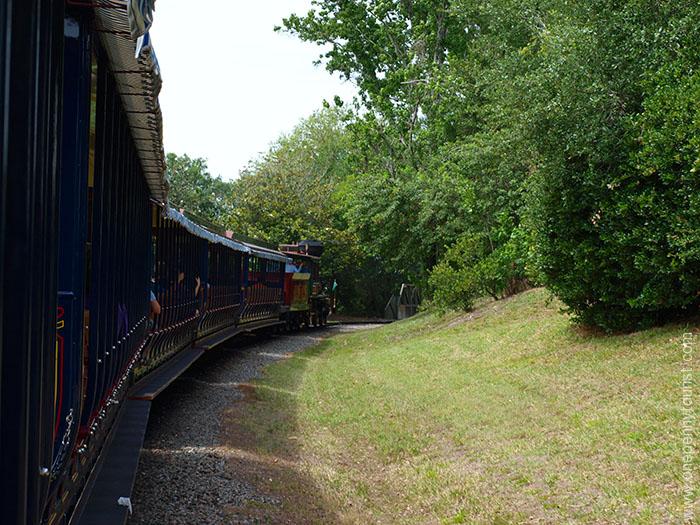 The Walt Disney World Railroad makes a complete circuit around the Magic Kingdom. You can take the train and get off at one of the stations in a different area of the park.
Or, you can do like we do – just go along for the ride and get a peek behind the scenes.
Back to Epcot. The World Showcase theming isn't limited to the type of architecture you saw in Morocco. Efforts are also made with trees, shrubs and landscaping – like this waterfall near the back of the Canada Pavilion.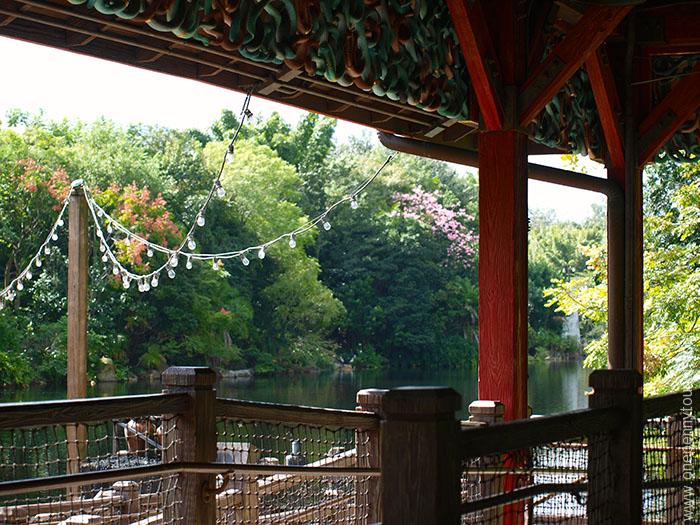 Tucked away to the side of a path in Animal Kingdom is this little 'dock'. Sheltered from the sun, there is seating and pretty views. It's surprisingly quiet considering it's proximity to a major footpath. Many upgrades are currently being made to the park, including the addition of a show to the waterway. I'm hoping my little oasis survives!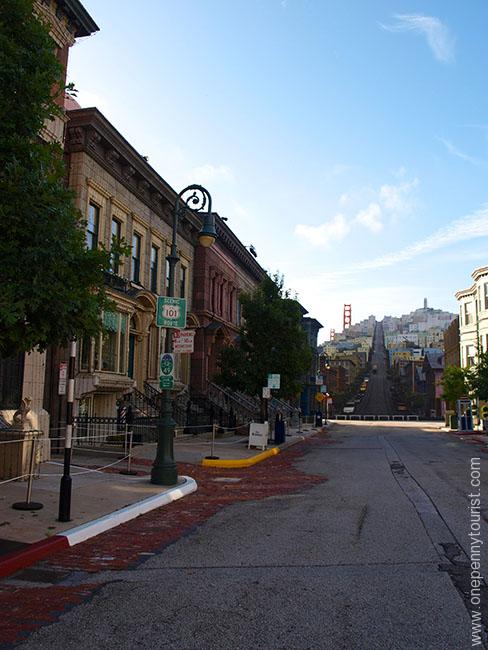 If you head straight to the back of the park before everyone else arrives, you'll get to experience the empty Streets of America in Disney's Hollywood Studios. Buildings and forced perspective means it's not hard to imagine you're standing on a city street.
As long as you ignore the Golden Gate Bridge being up high on a hill, anyhow.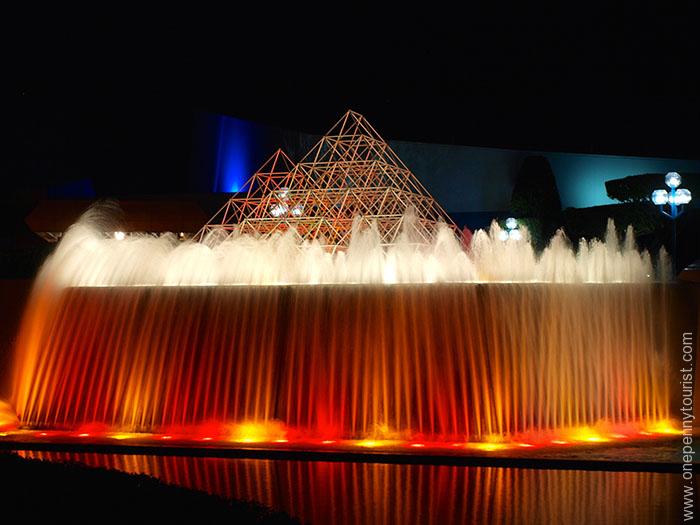 With people gravitating towards Epcot's World Showcase at night, it's easy to miss Future World coming to life after dark. It's a whole new beautiful look.
Did these photos of Walt Disney World surprise you? I bet some weren't what you expected, were they? Don't worry, your secret is safe with me.  😉
Enjoyed these? If so, I'm sure you'll love my Mickey's Not So Scary Halloween Party photos too! Planning a visit to Florida, why not check out my 10 Tips for first timers? And I really think you need to see my favourite Walt Disney World Snacks, because…food!