Visiting Orlando is a little different from other holidays, due to it's popularity – planning, sometimes meticulous planning – can be key to getting the most from your trip. No one wants to be stuck in a queue when they could be having fun!
Being prepared for what lies ahead can not only save time but also put your mind at rest when visiting a new country. I wish I'd had some of this information before my first trip.
10 Brit Tips if you're visiting Orlando for the first time
Before you leave
1. Anticipating The Theme Parks
If you're 'Doing Disney' then as crazy as it sounds, you're potentially going to need to make some dining reservations as soon as the booking window opens. That means deciding where and when you want to dine 180 days (yes, six months!) in advance.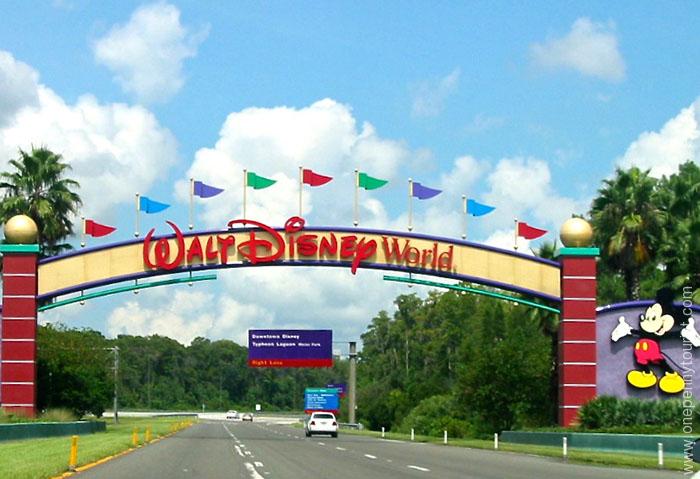 Don't panic, this shouldn't mean you need to book every meal, but if you're interested in the more popular Character Meals or are visiting during any peak season (Easter, Christmas etc) then booking early is a must.
Worse case scenario is that closer to the time you change your mind in which case you can cancel (or try to move it) – but book something. As long as you cancel any unwanted reservations more than 24 hours in advance, then it won't cost a penny.
Disney World also uses a system called Fastpass+, allowing you to book 3 rides/attractions up to 60 days in advance at an onsite hotel, or 30 days if staying offsite.
This effectively lets you skip the lines at an attraction rather than have an extended wait. Again, it's a pain trying to decide which park you want a month or two in advance, but it's free to do, so book something. Even if you end up changing your mind later.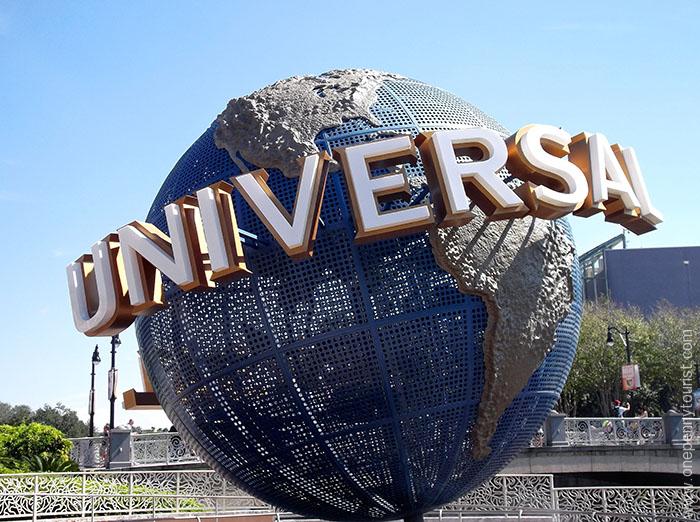 Universal Orlando doesn't require quite the same level of military precision planning, however it's still a good idea to pre-book any restaurants and character meals as far in advance as you can to ensure availability.
Universal Express Pass is a premium purchase that grants you priority access to most Universal rides and attractions via a dedicated Universal Express entrance. You do not need to book specific times like Disney's FastPass, however there are limited Express Passes available on a given day so it's a good idea to purchase in advance.
Staying onsite at the Hard Rock Hotel, the Royal Pacific Resort, or Portofino Bay Hotel also includes complimentary Universal Express for the duration of your visit.
 2. Restaurants
There are more restaurants than you can shake a stick at, all wanting to feed the hordes of tourists visiting Orlando. Some have meal deals on certain days and knowing these can save you money, simply by choosing which night to eat there.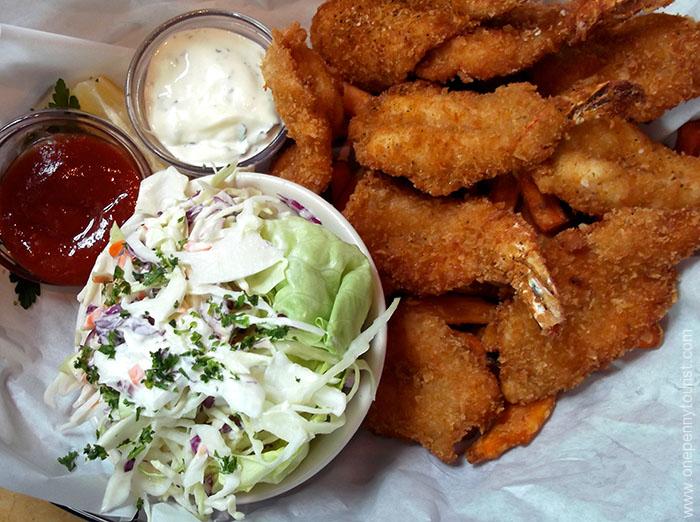 Many also have 'Clubs' on their website and they'll email you coupons when you join or on your birthday. Sign up a couple of days before departure, but not too early as the expiry date will usually only be a week or two long.
3. Applying For Your ESTA
Anyone with a UK Passport who is eligible for a Visitor's Visa needs to apply and receive their ESTA long before stepping foot on the plane. ESTA's last 2 years and (currently) cost $14 per person.
It's recommended you apply for your ESTA at least 6 months in advance as if you are refused an ESTA you will need to apply for a 'real' Visa. That means interviews at the US Embassy etc which can take months to arrange.
Beware of opportunist websites. There are dozens of official looking websites marketing themselves as ESTA providers – and charge 4 or 5 times the price. Technically not a scam because they are offering a 'service' by filling in the simple form on your behalf.
TIP: You can and should always apply for your ESTA HERE at the official Department of Homeland Security's website.
Just so you know, the official application site should look something like this.
4.Driving
Yes, the driving takes place over there, but there are two things you need to consider before leaving home or risk getting caught out on when visiting Orlando.
Rental: Probably the most notorious item is the 'free' car that comes with Fly Drive packages. Technically the car is free, but the basic (and legally required) insurance is usually not included. That means an additional fee to pay when you pick up your car.
Research car insurance before leaving home as advance purchase is nearly always cheaper in the UK. It may even be better to decline the Fly Drive vehicle completely and opt for an all-inclusive package direct from a car hire company. Shop around!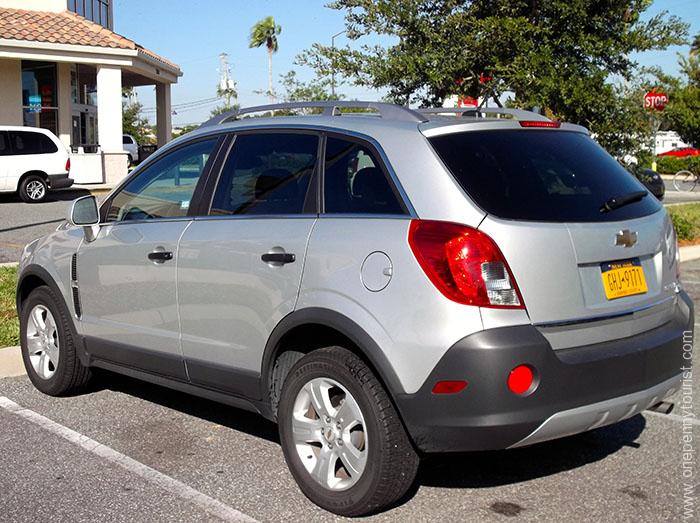 Driving tips: Driving in Florida is actually fairly easy. In fact, if you've ever driven in urban areas in the UK, you'll probably find it a breeze with their wide lanes and generally considerate drivers.
However, there are some laws that are different from home and you need make yourself aware of them. For example, you're allowed to turn right at most junctions on a red traffic light if there is no traffic coming.
There are a multitude of easy-to-read guides with driving tips to be found online (like this one from the Accident Advice Helpline*). These highlight all the obvious things you should know about driving in the US, while not overwhelming you in the process.
If you're looking for something more comprehensive with all driving laws outlined, then you can also get more information direct from the official Florida Highways website.
*I received compensation for including this link.
After Arrival
5. Airports
Know your airport as there are 2 international airports serving Orlando: Orlando International Airport (MCO) and Orlando Sanford International Airport (SFB).
The main difference between the two is distance and size.
MCO is the larger and closer airport to the tourist areas such as Walt Disney World and Universal Orlando. SFB is further away and smaller, but can sometimes have the better flight deals as a result.
6. Public Transport
In the USA, generally speaking the car is King. However if your hotel is in one of the core tourist areas, there are a few non-driving options available.
If staying on Walt Disney World, you can make use of Disney's Magical Express, an airport transfer service that runs between Orlando International (MCO) and their resorts. They also have their own transportation system to ferry you around between hotels and parks. All are free for guests staying onsite.
Airport transfer's to other areas can be arranged but obviously need to be paid for. Probably the best known transfer service for people visiting Orlando is Mears.
If staying onsite at Universal Orlando Resort, then most hotels are in walking distance to their parks. If a short walk in the energy sapping Florida heat isn't something you fancy, they too have their own transportation network that includes buses and some resorts are linked via a canal system giving access to a very pleasant boat ride.
If your base is on I-Drive you can make use of the distinctive green I-Ride trolley bus to get around the local area. Cheap, cheerful and regular, it'll take you to a bunch of well known shopping outlets and restaurants but can also get quite busy.
Another option is the public Lynx Bus Service. Again, cheap to ride but can get quite busy. Some buses are also infrequent or the service stops early in the evening. Always check out the timetable online if you plan to use them or risk getting 'stuck' somewhere.
7. Making The Most Of Jetlag
Arriving early (aim for just before opening time) at the parks can save you hours later in the day, especially at peak times. Yes it seems crazy getting up at the crack of dawn on holiday, but it will be worth it and the first few days you'll likely be awake anyhow.
Take a break in the afternoon when storms tend to pass through or relax and have a swim or nap before going back out in the evening.
There are also other advantages to waking up early…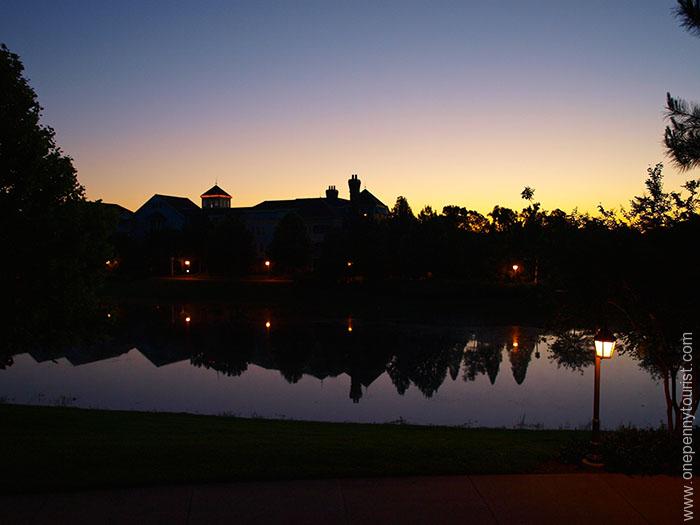 8. Eating Out Gets Expensive
Meals, snacks, drinks can all add up fast especially in the parks. No one wants to penny pinch on holiday but that doesn't mean you can't side step some of the worst offenders.
Free ice water is available inside the parks at any location that sells soft drinks 'on tap' as it's the same filtered water they use for the Coke etc. Saves on expensive bottled water.
Most onsite restaurants are decent, but if taking an afternoon break then it's also an opportunity to grab a meal offsite – and virtually guaranteed to be cheaper.
9. Shopping
Visiting Orlando is a shopper's paradise for us Brits. Not only does the exchange rate frequently work in our favour, but there are numerous shopping and Outlet malls.
It's not unusual to find items priced the same in US Dollars as what we'd pay in Pounds at home, meaning around a 3rd off! Add coupons (found online, in newspapers or in booklets at the malls) and 2 for 1 type promotions and you can save a fortune.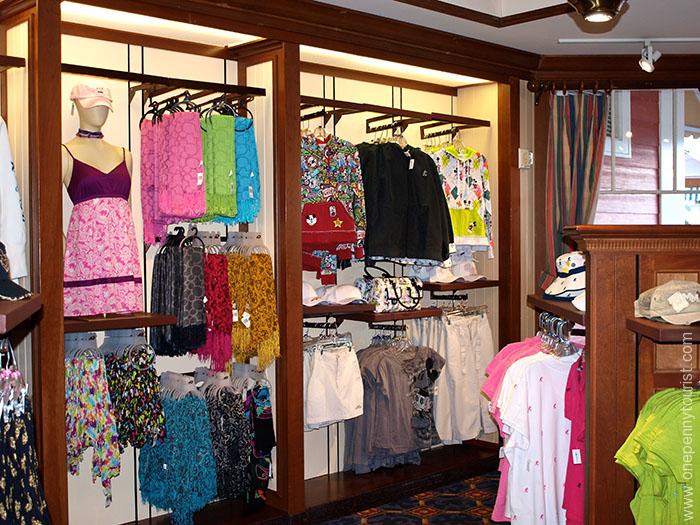 In the USA the price on the item tag in a shop is always before tax – so expect Sales Tax to be added when you reach the till.
10. Escaping tourist traps
There is so much to do in Florida and a lot of it is overshadowed by the theme parks. However, visiting Orlando doesn't mean you can't head out on a day trip somewhere.
Cocoa Beach (you can wave off the cruise ships or visit the Kennedy Space Centre too) is an easy hour's drive away. Clearwater on the Gulf is around 90 minutes away. If looking for something to do inland, then beautiful Bok Tower is an hour to the south.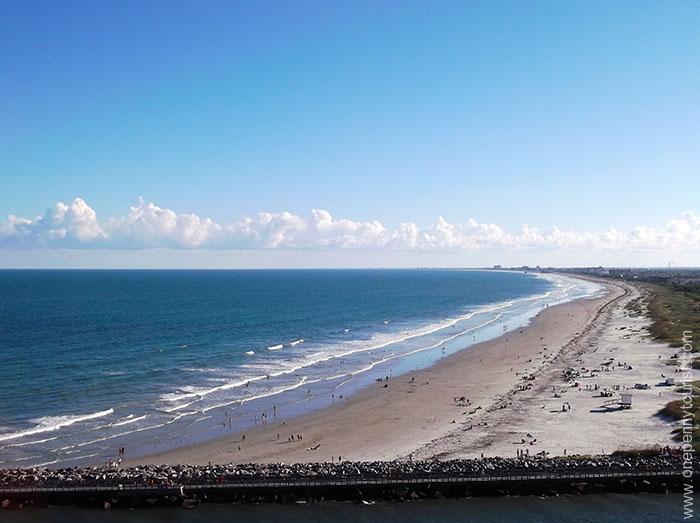 So there you have it, my top 10 Brit tips for people visiting Orlando for the first time. I hope you find them useful – knowledge is power or so they say!
Planning on visiting Orlando? You may be interested my other Florida posts. Oh, and don't forget to subscribe below for future posts 🙂