I've not had a Disney (not so) Wordless Wednesday in a while but I know what you're thinking; it's September, why are you writing a Halloween post?! Next I'll be talking about Christmas (Which is only 100 days away too by the way. You're welcome!).
Halloween at Walt Disney World is roughly a 6 week affair, at least it is at the Magic Kingdom where they hold Mickey's Not So Scary Halloween Party (MNSSHP).
And guess what, the first party of the season took place yesterday.
A peek at Mickey's Not So Scary Halloween Party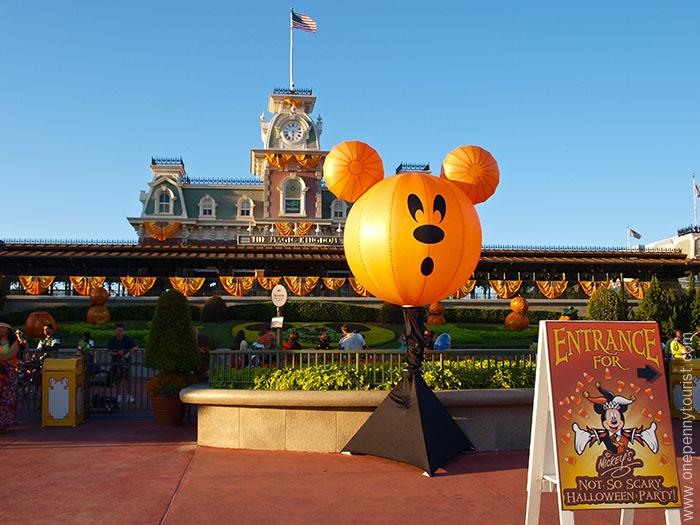 Mickey's Not So Scary Halloween Party takes place after regular park hours and is an extra ticketed event. Whilst it might seem a little pricey for a 5 hour party, MNSSHP gives a lot of bang for it's buck with many exclusive Halloween events. You can also enter the park early at 4pm (Party doesn't start till 7pm).
Tip: Try to purchase your tickets in advance as they are more expensive on the door. Also, as numbers are strictly limited, some party's do sell out!
The Magic Kingdom is decorated with seasonal colours and pumpkins etc which can be seen regardless of whether you go to the party or not. However once the party begins, things start to transform even further to get you into a more spooky mood.
Of course, being Halloween Trick or Treat is a big deal. Included in the price of your ticket is unlimited candy from the many trick or treat locations around the park. Doesn't matter how old you are, join in – it's all part of the fun!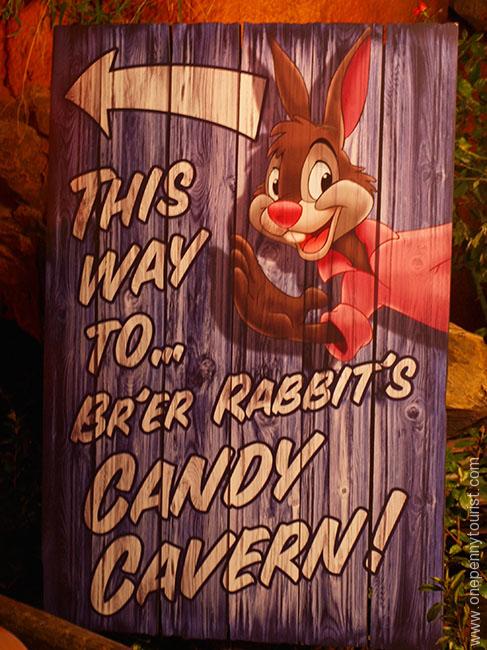 The Haunted Mansion, being a ghostly attraction anyhow, gets an extra special makeover for MNSSHP, with the addition of eerie fog in the area and it's cast members all appearing with extra ghoulish makeup, adding to their normal sombre persona.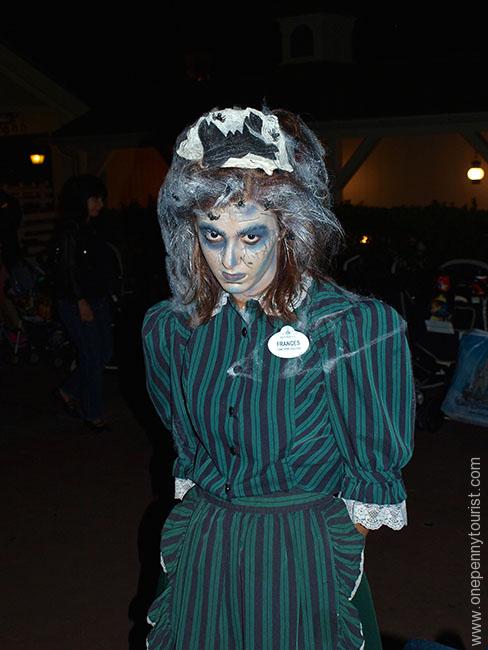 And sometimes there is even a wise-cracking ghost sitting outside in the mists…
Character meet and greets are extremely popular events (though not my thing personally so I don't have many photos) and the party adds an extra dimension to that.
Characters can be found wearing their Halloween costumes, unusual characters like the Seven Dwarfs appearing together and, perhaps most popular of all, the Villains are out in force! Including super rare ones like the Wicked Witch – poisoned apple and all.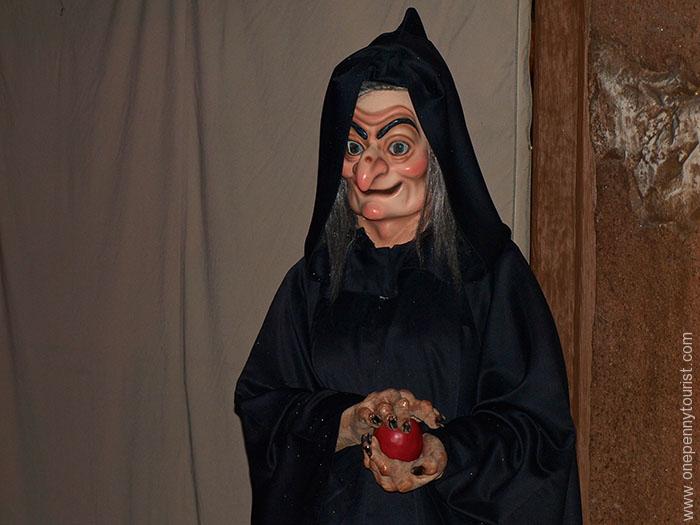 Another party exclusive is the Boo To You Halloween Parade. Seriously, I'm such a complete fangirl of this parade – I can virtually justify the ticket cost just to see this!
From undertakers using their shovels to create impressive sparks as they rake them over the ground 'digging'…

…to dancing ghostly ghouls (this is one of my favourite photos ever from the party)…
…to voodoo rock groups (!!!)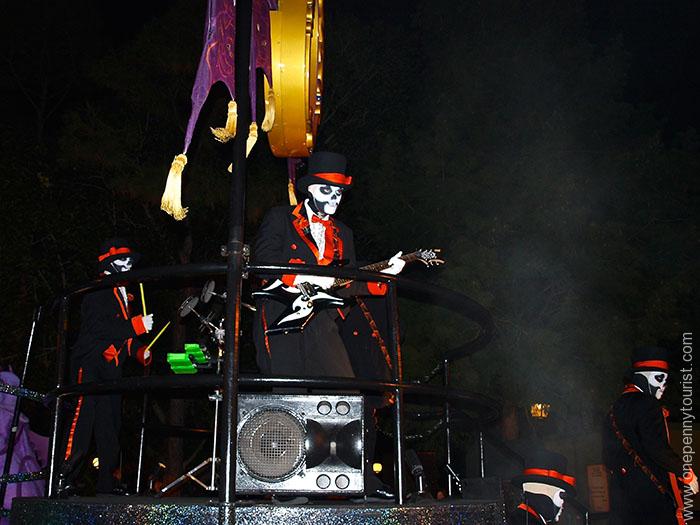 It's a great parade (with a catchy song you can't help but hum) and offers some wonderful additions alongside the traditional Disney characters who make an appearance.
They also have a special firework display for the party called Hallowishes. You can watch these fireworks for free outside of the park, but experiencing it inside is best as parts of the show take place seemingly 360 degrees around you. It's hard to put in to words but it's a fantastic feeling being in the middle of a huge exploding firework show like that.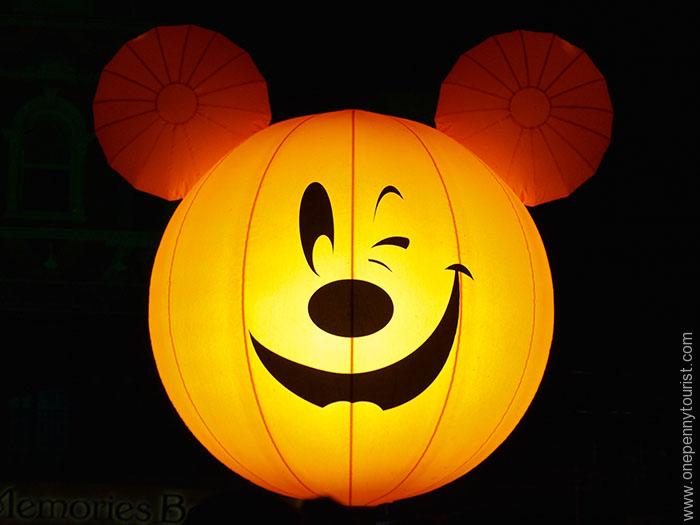 I hope you've enjoyed this Disney (not so) Wordless Wednesday as much as I've enjoyed sharing my memories of Mickey's Not So Scary Halloween Party with you. In my opinion it's worth every penny and I've actually been to several over the years!
If you get the chance to visit Walt Disney World at this time of year I can throughly recommend it.
If you liked this trip down memory lane, why not check out some of my previous Wordless Wednesday posts too?