A few years ago we were on the hunt for a few quiet days away where rest and relaxation was our only goal. Being November we were also seeking warmer weather – or at the very least, blue sky – and most crucial of all, we were looking to do it on the cheap.
In the end we settled on Nerja, a coastal town in Andalucia, Spain with sea on one side and a mountain backdrop on the other. Known for a year round temperate climate it's a 40 minute drive from Malaga Airport, so has plenty (read: Budget) flight connections from the UK.
We were so pleased with our choice!
Nerja in Andalucia, Spain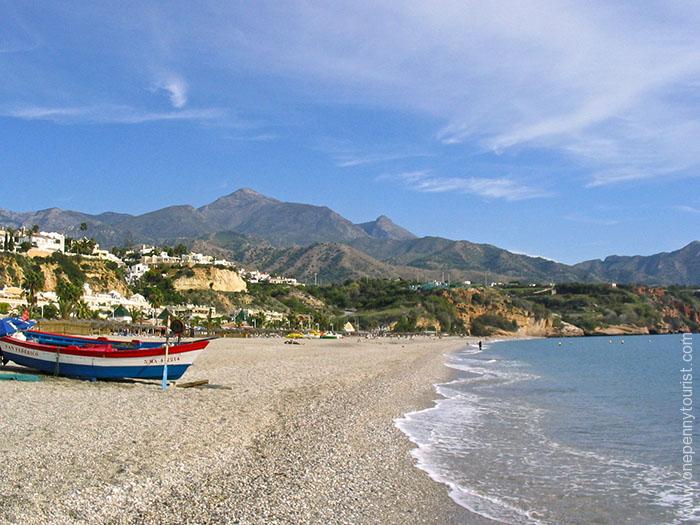 Nerja is made up of both a 'new' and 'old' town. It's also on a hillside so it's cluster of small cosy beaches are mostly located beneath the town.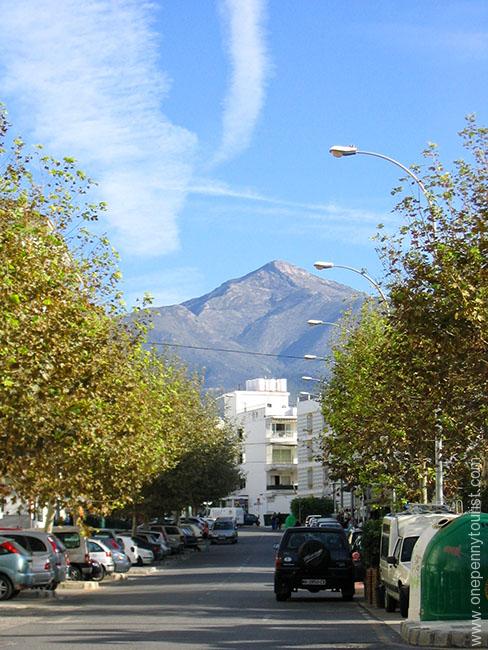 With a noticeable lack of high rise hotels like other tourist haunts on the Spanish coast just down the road, it has a nice balance of restaurants and tapas bars while still keeping true to it's narrow streets and local charm in the old town.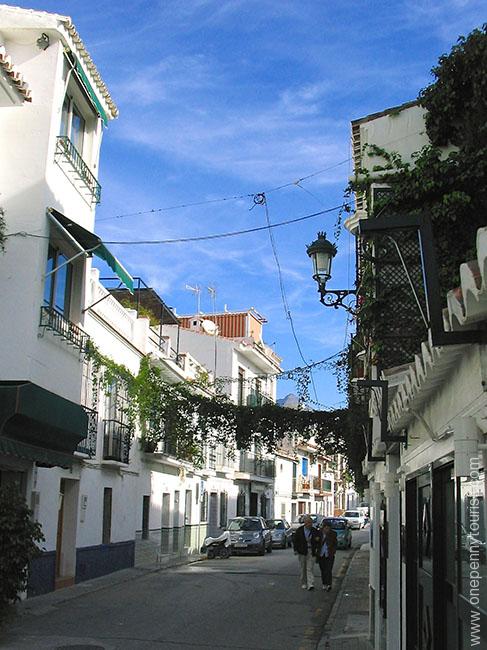 Old town was just a 5-10 minute easy walk from where we were staying and we went there every day – it was just so darn pretty.
For a start it has this wonderful promenade – we'd sit here in the morning's with a coffee and orange juice. There was usually at least one street performer playing music plus pony and trap rides. It was a great place to simply relax, soak up the atmosphere and people watch.
Perhaps more notably though is this area leads to the somewhat famous Balcon de Europa – a viewing platform that overlooks the sea. It's pretty cool.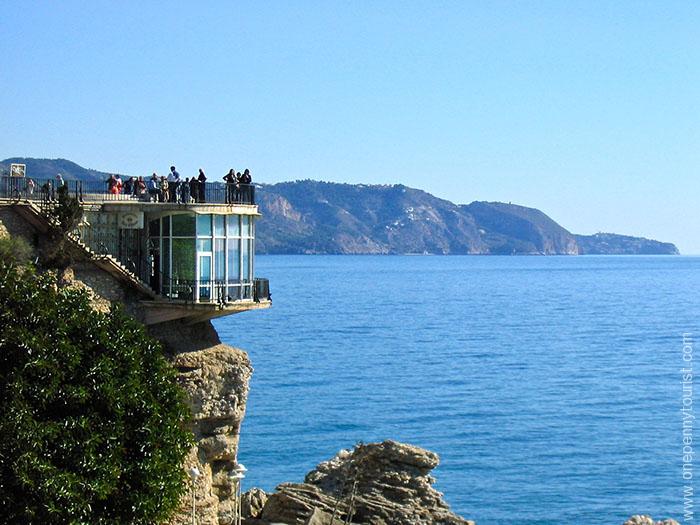 The story is that it's name came during a visit by King Alfonso in 1885. The King stood where the platform is, admired the view and declared 'This is the balcony of Europe'…
Except documents show the name existed before his visit, oops. Still, makes a good story! It certainly hasn't stopped the town placing a statue of the King on the outlook's promenade.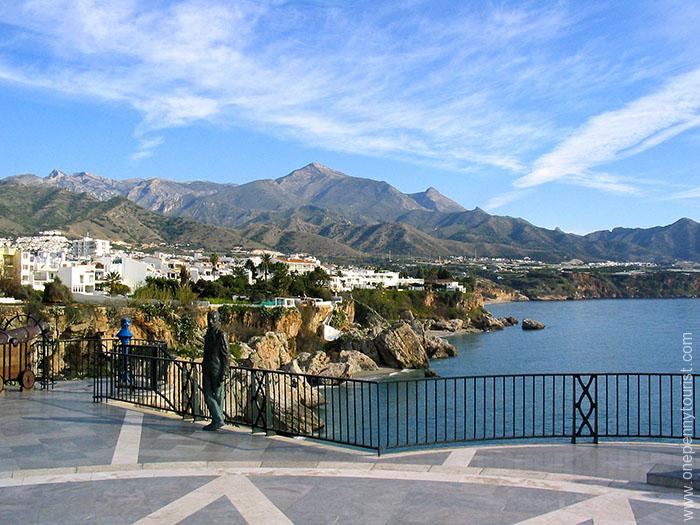 You can see from the photo below how, in the absence of larger rocks, the town slopes down towards the sea – plus there's a bonus kitty. We always seem to find kitties on our travels 🙂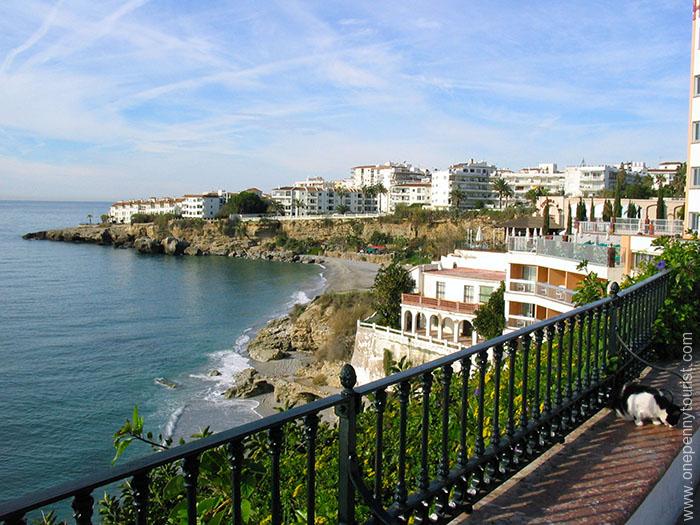 Do you remember that I mentioned a cluster of cosy beaches that Nerja is home to? This is the beach below the kitty.
That's not all, see that cluster of rocks in the middle on the right? Guess what's behind it?
But don't think I'm going to stop there, because if you look the other side of the Balcon de Europa, this is what you see. Let me tell you, I never got tired of that mountain view.
Such lovely little beaches…and a great view the Balcon de Europa from this one.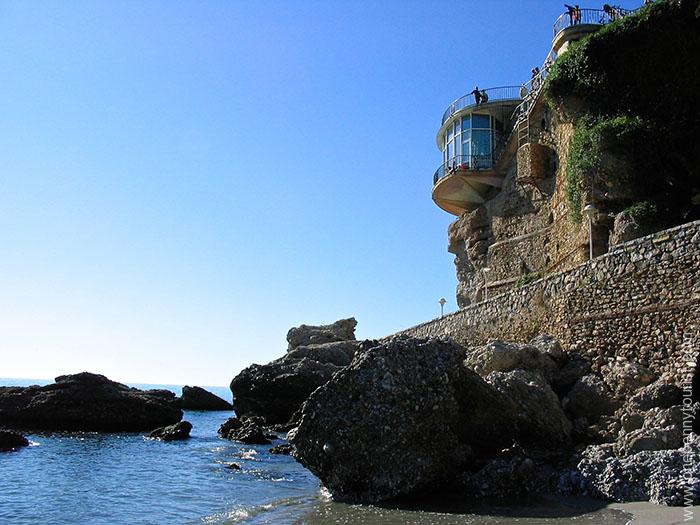 Bloke even went for a paddle! We saw a few hearty souls go for a swim but the water was way too cold for us, brr. We're not beachy people anyhow so a paddle suited us just fine.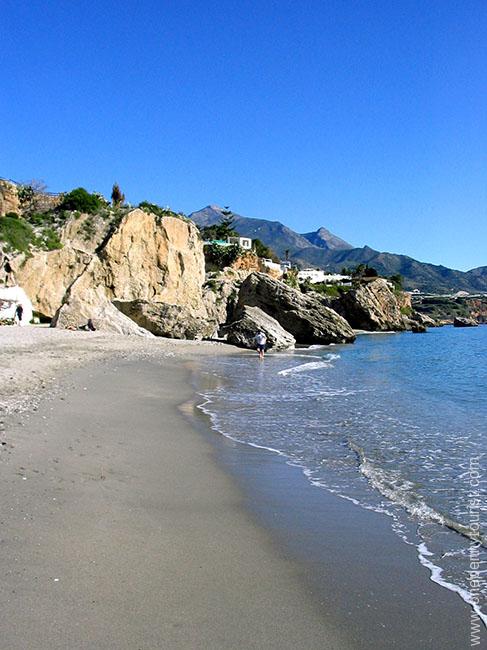 Beyond this beach is yet another. This was the biggest one that we discovered and also a bit more traditional as it had bars and restaurants lining the back of it.
It also provided me with my favourite photos of the trip due to someone very obligingly leaving their colourful boat there. Thank you from the bottom of my heart, nameless local.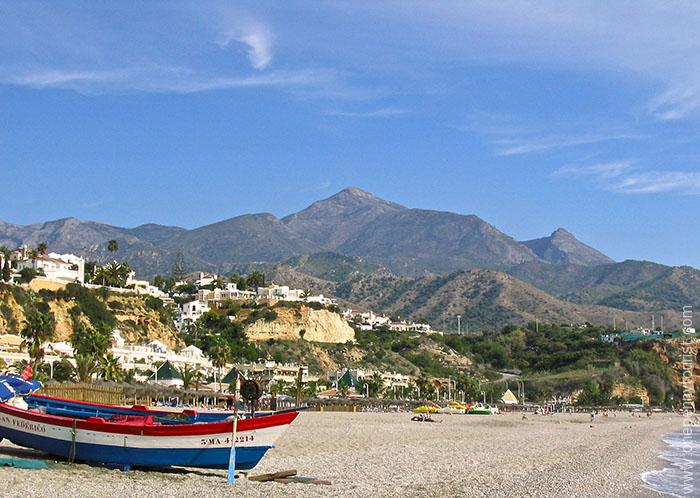 Obviously we were visiting out of season, in summer I am guessing that empty beaches are wishful thinking. However if you're looking for a winter break with a nice mix of quiet, but not so quiet as to be deserted, then I can heartily recommend a trip to Nerja.
Nearby are their famous caves and Granada with it's palace and fortress, Alhambra is around an hour's drive. Public buses can take you to both from town if you don't have a car or want to take an organised excursion, but take longer – it's 2 hours each way to Granada.
We didn't visit either on this occasion as we were in full chillax mode and it wasn't that kind of trip, but both are something I'd love to go back to in future.
Have you ever been to Nerja or this area of Spain?