Today's Wordless Wednesday theme is Disney Storytelling. I wanted to keep things simple because ultimately everything about Disney represents storytelling in some form!
I have decided to showcase these small statues in the Magic Kingdom that represent the early movies and cartoons. This to me, encapsulates Disney storytelling perfectly.
So lets jump in and get started straight away with this week's:
Wordless Wednesday – Disney Storytelling
These statues were a familiar sight for me on every visit but have recently been moved.
The photos were all taken a little while ago in their old location around the castle hub.
I've always appreciated the tribute to famous classic Disney characters. There's something so simple and understated about them.
They were also easily overlooked due to their size which made me appreciate them more.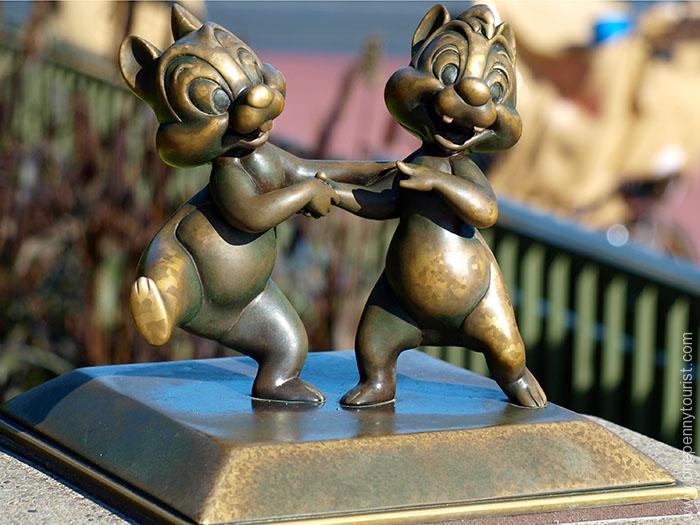 Not to mention they represented some of my favourite characters!
Or came from iconic stories, even if they did later become a little controversial.
Plus some that were a part of the Disney magic from the very beginning.
Not to mention one very loyal and patient girlfriend.
These mini statues were removed from the castle hub to create more space in the area but I hear they are back and scattered around the new pathways to be enjoyed once more.
I do have one last photo to share. I couldn't write about Disney storytelling without including the main man himself (with his main mouse!).
I hope you've enjoyed this week's Disney Storytelling post for Disney Wordless Wednesday. You may also be interested in my previous themed Disney Wordless Wednesday posts, Looking for a Sign and Celebrating Nature, so be sure to visit those too.
This post is part of a themed blog hop link up with FocusedontheMagic, so if you've not checked out our host then definitely pay her a visit. This also links to all the other participants so that means tons more photos.
I've also joined SingleMotherAhoy for her Wordless Wednesday roundup this week so even more places for you to explore!
Have you seen these statues before? I would love to hear which photo (or story!) is your favourite, let me know in the comments below 🙂

Are you on Pinterest? If so I'd love to see you there and I do have a Disney Board.
[pin_board url="https://www.pinterest.com/OnePennyTourist/all-things-disney-travel"]