Today's Disney Wordless Wednesday theme is "Nature". Not only a fitting topic due to it being Earth Day, but it's also the 17th anniversary of Disney's Animal Kingdom park officially opening it's doors for the very first time. Happy Birthday DAK!
So lets start with the birthday girl…boy…umm, park at Animal Kingdom for this week's:
Disney Wordless Wednesday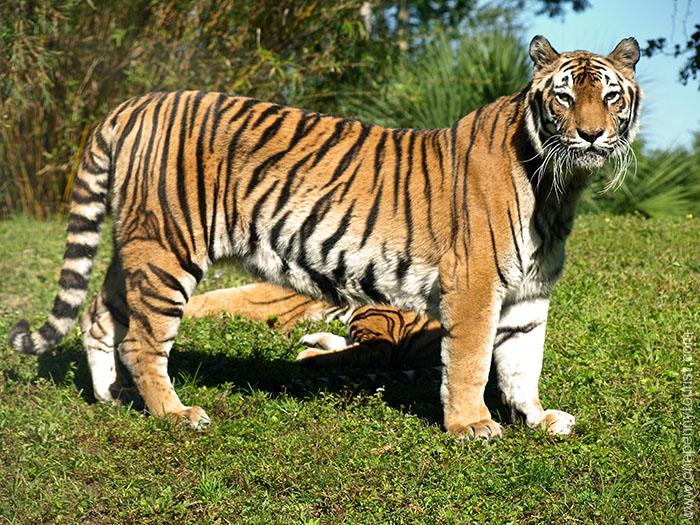 The Kilimanjaro Safari is obviously cool, but I prefer the Asian themed Maharajah Jungle Trek more. Lots of atmosphere and theming and these beautiful kitties have such a huge enclosure. It's always a must-do for us to visit the tigers.
Staying at Animal Kingdom park, there's no way I could write this post and not include the beautiful, slow-motion, stilt-walking Devine. She's the personification of nature.
If you see people standing and staring at bushes, this is probably why. Often found motionless and silently camouflaged at the side of a path, I've seen countless people oblivious to her presence. Even when there is a small crowd waiting for her to come to life and move. Rule one: always look around when you're at Disney, the magic is in the detail.
If not looking for Devine, still look around you. Many may only notice during the Flower and Garden Festival, but Disney make a lot of effort with flora in their parks and resorts. Despite the fact that some visitors aren't paying attention as they bustle to the next attraction.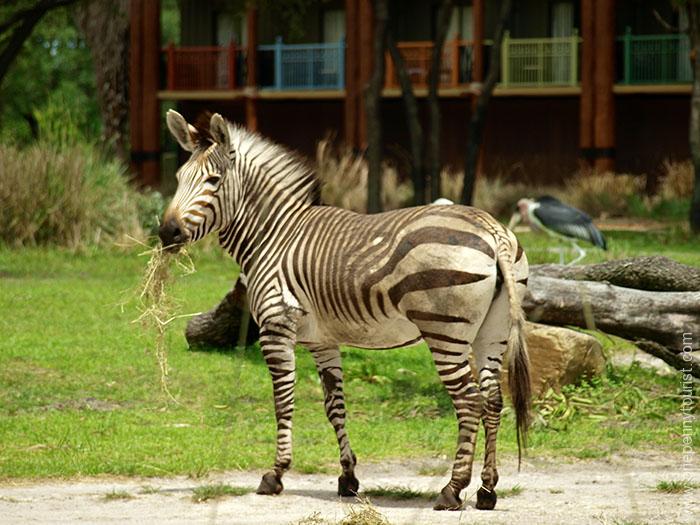 Disney's Animal Kingdom Lodge has it's fair share of nature. It's great to view animals like Giraffe and Zebra from your own balcony, but you don't have to be staying at the resort to enjoy the Savannah's. There are public areas to view the animals and best of all, it's free.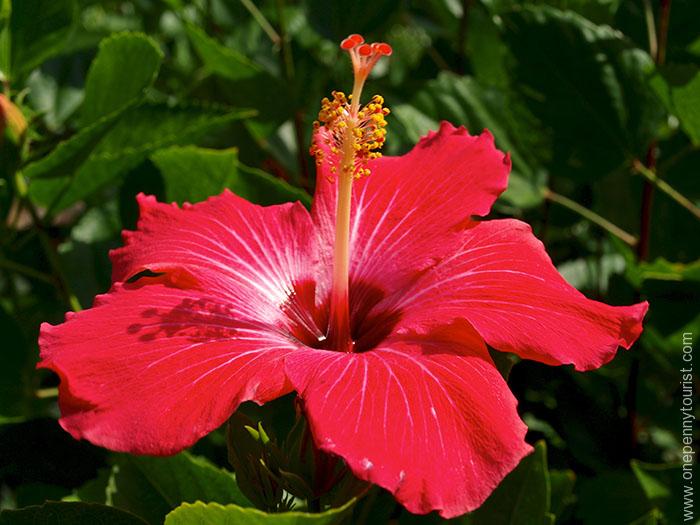 When I don't feel like tackling the hustle and bustle of a theme park I often relax by going for a stroll around a Disney resort instead. I like to enjoy the flowers and landscaping such as this Hibiscus by a path at the Polynesian Village Resort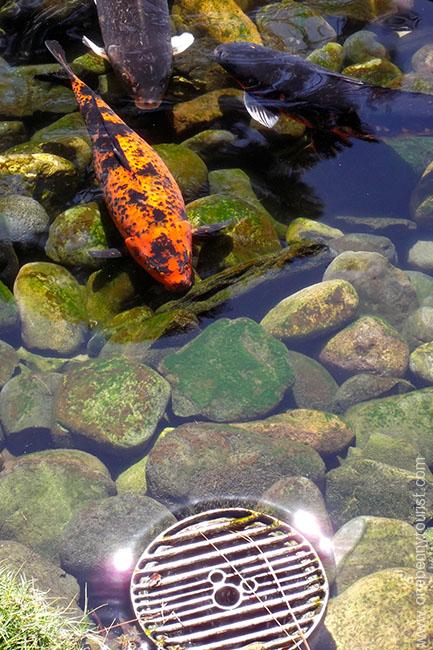 Nature and a Hidden Mickey – what's not to love about this quiet Koi Pond in Epcot?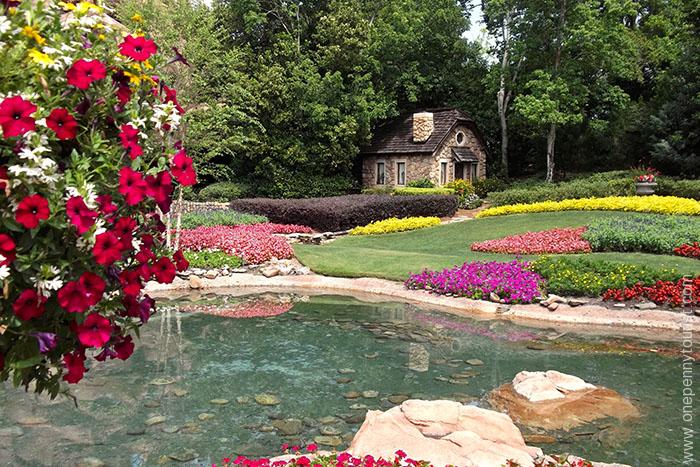 Last but not least, the pretty garden tucked away in the corner of the Canada Pavilion.
I hope you've enjoyed this week's Nature post for Disney Wordless Wednesday as much as I have enjoyed sharing my photos with you. If you haven't seen it already, you might also be interested in last week's Disney Wordless Wednesday post Looking for a Sign too.
I'd love to hear which photo was your favourite, let me know in the comments 🙂

Are you on Pinterest? If so I'd love to see you there and I do have a Disney Board.
[pin_board url="https://www.pinterest.com/OnePennyTourist/all-things-disney-travel"]