Going on your first cruise can be a little daunting as some things are handled differently from a land vacation. But, being a cruising newbie doesn't mean you can't be prepared.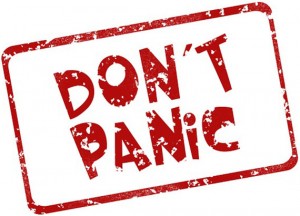 Before I took my first cruise I had many worries. Would I feel trapped? What if I didn't like the food? What if I got bored? (Hah!). What if I got sick? (Psst, check out my easy guide on how to avoid Norovirus while on board). I wish I'd had more information targeted directly at 'newbies' when I was a first time cruiser as it would have helped set my mind at ease so much.
Tips for first time cruisers
Don't miss the ship (duh!)
I know, I know, it sounds so obvious, but I'm completely serious. If you are travelling a long distance to the cruise port, especially if by plane, then I strongly urge you to consider this.
Arrive the day prior to your cruise and stay in a local hotel the night before.
9 times out of 10, the journey will be fine and you'll make the ship without problem, but flights get delayed and cars break down, and let me tell you now – that cruise ship will not wait.
While we're on the subject of ships not waiting, the same goes for ports of call. Unless you are on an official cruise line excursion (where it's guaranteed that they will wait for you), then the ship will depart without you if you're late back.
Trust me, this is not an idle threat.
It's fun to wave goodbye as a ship sails away…unless you're meant to be on it. Don't be that person on YouTube!
Carry-on luggage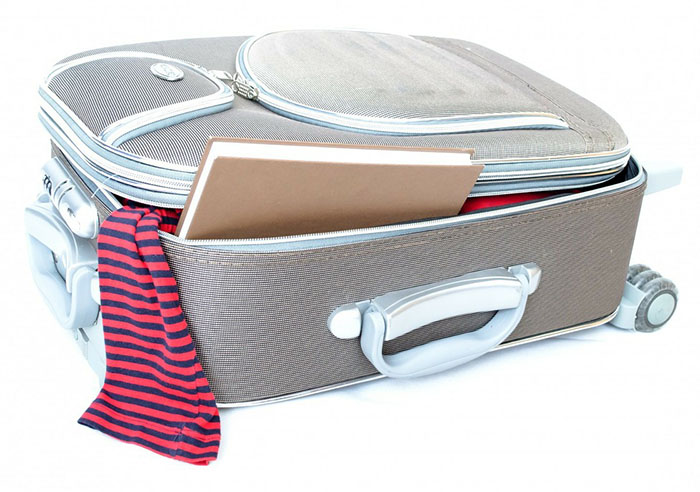 Embarkation day is obviously quite a busy and complex day in the life of a cruise ship. Along with previous guests departing and new guests boarding, it also has to deal with thousands of pieces of luggage associated with those guests.
When you arrive at the cruise terminal, Porters will whisk away your luggage and the next time you'll see it is when it's delivered to your stateroom on board the ship. However, what time that will be exactly, no one knows.
Pack a small carry-on or 'day bag' for embarkation day.
Not only should you keep all important items like your passport, cruise documents, cameras and medications with you, but you may want to bring swimsuits, sun screen, and a change of clothes too in case your luggage arrives later, rather than sooner.
Ships are cashless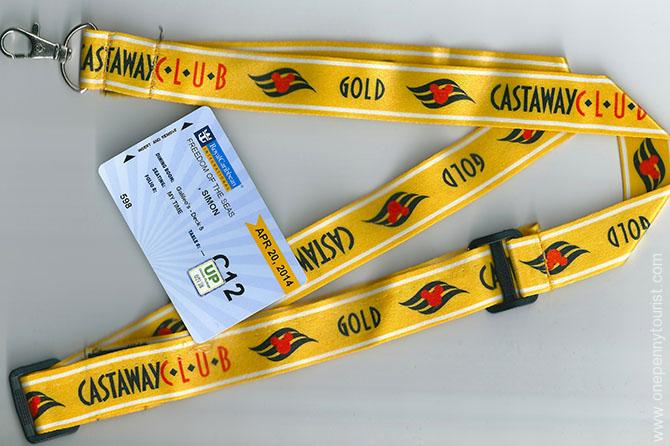 On check-in for your cruise, you'll receive an all-purpose credit card style room key.
It has various names between the cruise lines so it may referred to as your Key to the World card, or your Sea Pass, but they fundamentally all do the same thing.
They act as a key to let you into your Stateroom.
They allow you to embark and disembark the ship.
They allow you to purchase items on board a cashless ship.
Needless to say this card is an important item during your cruise and you'll want to keep it on you at all times. At the same time though, this may also be the only thing you want to carry around with you, which can be a huge pain if you have no pockets or bag.
Bring a lanyard or purchase one on board to conveniently hold your key card.
A lanyard is a great 'hands free' way to carry your key card on board. I don't recommend wearing your lanyard for going ashore though. Doing so is tantamount to branding 'Tourist' on your forehead and makes you a target for petty crime – don't do it.
Dining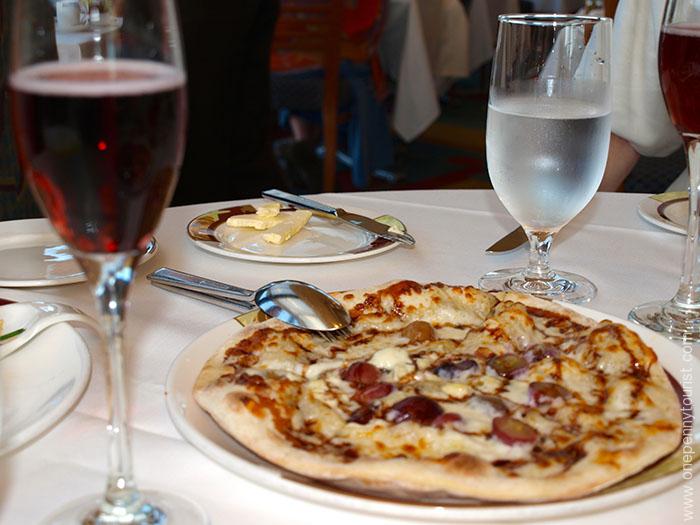 One of the best things about cruising is the food. Whether you dine at a restaurant(s) included with your cruise fare, or at a speciality restaurant that requires an extra cover charge, they all have one thing in common. They are basically 'all you can eat'.
Cruising is a fantastic opportunity to be more adventurous with food
Never tried Escargot? Want to? Go for it! You don't like it? No problem, just let your server know and they will be happy to replace it with something else on the menu.
Unsure about the Tiramisu but also love Panna Cotta? No problem, just order both.
Trying food that you're not sure about (like Gorgonzola and Grape pizza) is half the fun. If ever there is a time to venture outside your normal comfort zone, then a cruise ship is definitely the place to experiment.
Daily Newsletters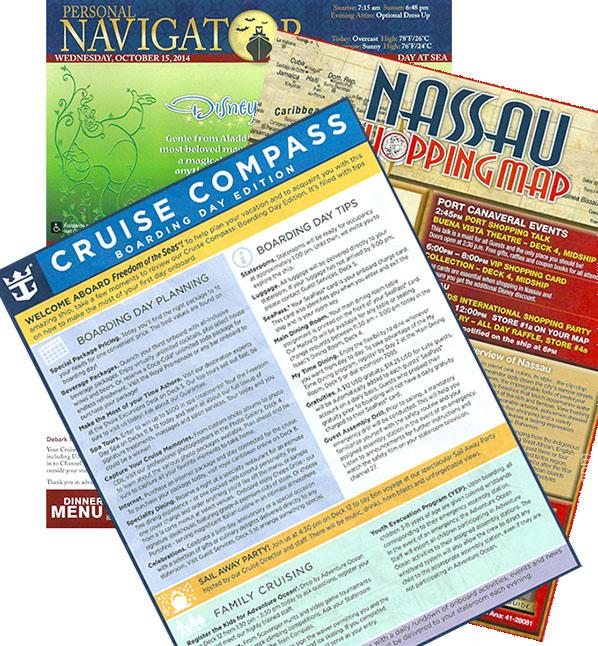 When you check-in, you'll receive your newsletter along with your key card before even setting foot on the ship. It lets you know what important things are happening on your first day (like your Lifeboat Drill), and the various shows and entertainment that are taking place.
Each night, when your bed is turned down for sleeping, your Stateroom Host will also deliver your newsletter for the next day in your room.
Learn to love these newsletters – they are the heart and soul of your ship, from restaurant times to pool games and movies to stage shows. If it's a port day there will also possibly be tips and (shopping) maps included with it too.
Take highlighter pens with you to mark up activities that are of interest to you
There are usually multiple events happening at once, so this allows you to easily highlight activities of interest to you later in the day. Plus members of the family can use different colours if they plan to split up but still easily see where everyone is at a glance.
Check out my tips for staying healthy on a cruise ship. If you're sailing with Disney Cruise Line, you might also want to check out my Gratuity Guide to help you budget while on board.
I also have many other cruise posts that include several ports of call.
If you enjoyed reading this post, let me know. I love when people leave comments 🙂