I will take any opportunity I can to talk about La Cava del Tequila on Epcot's World Showcase, a cosy bar that's well known for it's Margaritas. I'll admit to being a fangirl.
I am always on the hunt for good quality places to eat, drink or escape the heat in while on holiday at Walt Disney World. If I can do all three at once then even better.
Fortunately Epcot can deliver the goods in a few of their World Showcase niche bars and restaurants, La Cava del Tequila is one of them (Spice Road Table is another).
La Cava del Tequila Review
This bustling little bar oozes its own unique character. I love how it's tucked away in a corner of the cool and dimly lit Mexico pavilion, I've noticed many people walk past the simple unassuming doorway without realising what lies inside.
Styled on a cellar, it's wooden interior and soft colours give it ambience and it's intimate size makes for a lively atmosphere as people chat. This is a good place to make friends with your neighbour. Feeling cosy and alive all at once, I find it easy to forget I'm in a theme park.
Avocado, Jalepeño, Cucumber….food items to snack on while you sip? Nope, I'm just messing with you, these are some of their Speciality Margaritas. The Avocado is my favourite, it's interesting – thick and creamy. If you like your cocktails frozen with a hint of sweet (like I do) you'll probably also enjoy this one.
They do sometimes have a Margarita Flight with 5 selections if you're looking for variety, however this seems to not always be offered. If you don't see it mentioned on a menu, be sure to still ask about it just in case.

They also boast a rather impressive list of Tequila's, which also includes a Tequila Flight.
Food is a simple affair with a tapas style selection of Tortilla chips, dips, etc – typical bar munchies. Warm, fresh and tasty as they share the kitchen of the neighbouring San Angel Inn restaurant. Perfect to graze on when peckish or counter the Tequila in those Margaritas!
If you're still reading then you'll probably not be surprised to hear that La Cava del Tequila has a little bit of a cult following. This means free tables can sometimes be elusive and you can expect to wait, especially during peak times and/or if it's raining.
The good news is that if you can't get a seat inside, you can get your Margarita 'to go' – leaving you free to continue your wander around the World Showcase or perhaps find somewhere else to sip and quietly people watch.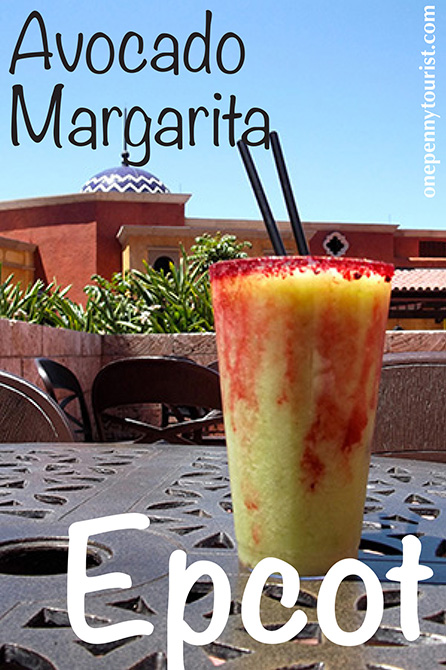 Personally I enjoyed my Avocado Margarita sitting outside on the Mexico pavilion's terrace 🙂
Have you found La Cava del Tequila tucked away in Epcot's World Showcase yet? If the answer to that is no, then I definitely recommend a visit.