If you're planning to visit London and will be using public transport then it's likely you'll also want to purchase either an Oyster Card or Travelcard. Both passes save you money over cash fares, but in certain circumstances one can save you considerably more than the other. To complicate matters there is also a Visitor Oyster Card and Contactless Payment option.
So what is the best way to travel in London?
It can all be a bit confusing so let me explain the differences between these tickets.
Travelcard
As if 4 ticket options wasn't already enough to get you scratching your head, it gets worse. You see, there are two types of Travelcard. One is purchased at an Underground (Tube) station and small retailers, the other can only be purchased at National Rail Stations.
This is important – the type of Travelcard I'm talking about is the one purchased at a National Rail Station. Be aware that virtually all rail stations have an Underground station of the same name, so you must make sure you're in the correct station before purchasing.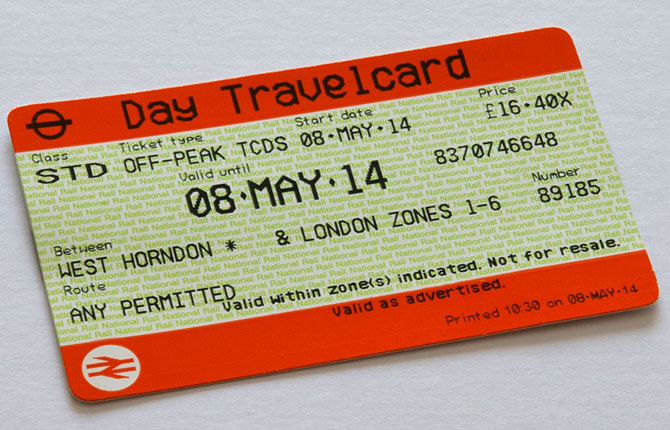 This Travelcard entitles you to all the same types travel on buses and Tubes as an Oyster Card, however they come with an additional perk – they include a 2-4-1 ticket offer at approximately 150 London attractions, restaurants and theatres.
If planning a traditional tourist trek of London, this can be a huge benefit. For example 2 people could save £22 on the Tower of London, £21.50 on the London Eye, or if you fancy something different, £36 on a Chocoholic Afternoon Tea at the London Hilton (Oh my!).
The cheapest possible Travelcard to buy in 2015 costs £12 and as both people need to have a Travelcard to take advantage of the offer that brings the cost to £24.
If you can visit more than one attraction a day then good savings are possible. Presumably you'll also use the public transport that's included too so those savings increase further.
Travelcard's can be purchased in 1 or 7 day durations. If visiting for 3 days or less then you can buy pre-dated Travelcard's to avoid visiting a station every day. If visiting for 4-6 days it's better to buy the 7 day Travelcard regardless (£48 for 4×1 days vs £46.10 for a 7 day).
The disadvantage to the National Rail Travelcard is:-
The minimum you can buy is zone 1-4 which means you may be paying for a larger travel area than you need.
It can sometimes be a pain going to a National Rail Station just to buy this ticket.
There are occasional black out dates so you always need to check the small print to make sure the offer is available when you want to use it.
The 2-4-1 vouchers you need to print in advance have expiry dates and aren't 'refreshed' until close to the old date. This can sometimes be inconvenient if they happen to expire during the time you want to visit.
Oyster Card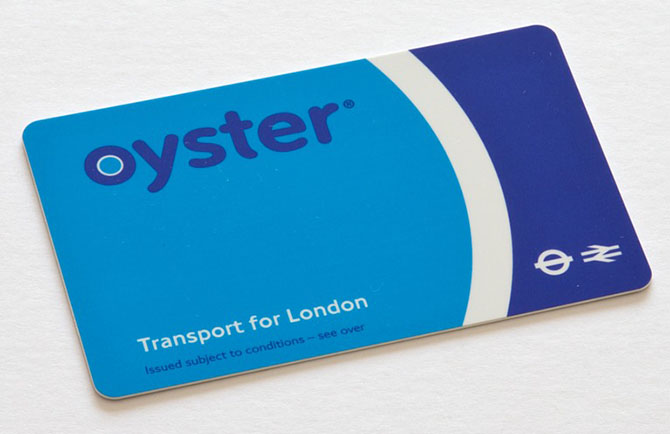 If you're not planning on visiting attractions in the 2-4-1 offer and just need basic transportation around the city, then a Travelcard isn't necessary and you can purchase an Oyster Card from more convenient locations instead.
Oyster Cards are a plastic, contactless credit card style ticket. If using the Pay As You Go (PAYG) option, you load up with any amount of money you wish as a form of advanced ticket purchase but with the bonus that if you don't spend your balance, you can request a refund.
One of the best advantages of PAYG Oyster Card is it's daily fare capping mechanic. When you use your card, a normal single journey fare will be debited each time. If you make several journey's through the day you may reach parity with the cost of a 1 day Travelcard. At this point the Oyster Card automatically 'caps' and no more money will be deducted that day.
The disadvantage of an Oyster Card is:-
It requires a £5 deposit. This is refundable, however there is a £3 admin fee for refunds within one month of purchase so slightly less attractive for tourists on short stays.
The bright side is these cards don't expire and are transferable, so if you plan to return in future you can re-use it or if you have a friend planning to visit you can pass it on.
Visitor Oyster Card
The Visitor Oyster Card is specifically intended for visitors from overseas. It works exactly the same way as a regular Oyster Card but with a couple of subtle differences.
You can purchase your Visitor Oyster Card before arriving in the UK which saves you hunting one down on arrival. They do however charge you £3 + postage to do this.
Unlike a normal Oyster Card where you can add any amount of money to your balance, they require a £10 minimum balance when purchasing.
A Visitor Oyster Card allows you to enjoy special offers and promotions (pdf) –  these are a bit lacklustre in my opinion, and not as good as the 2-4-1 offers available with a National Rail Travelcard.
There's a little hassle involved getting a refund on any unspent balance after your trip.
Contactless Payments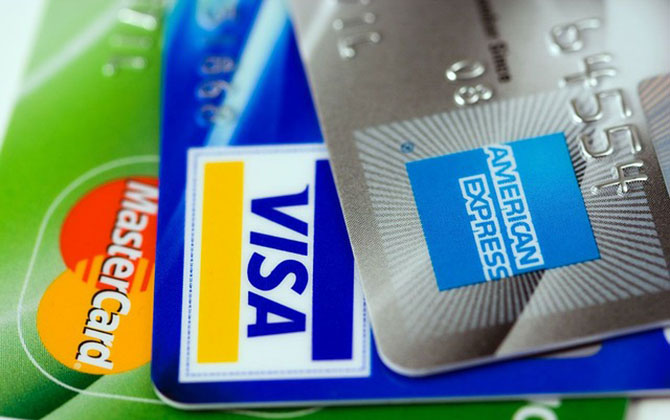 If your debit, credit, charge or pre-paid card has the little contactless broadcasting symbol on it then it's possible to pay for your journey as if you had an Oyster Card.
I can hear you asking the question already – if it can be used the same way then why would anyone ever want to buy an Oyster Card? Answer: because there are other disadvantages.
If you're travelling as a group or family, everyone in your party needs to have their own card that supports contactless payment. Needless to say that could be a problem for children, especially as you also can't take advantage of a child fare with it either.
If you are visiting from abroad then you may be liable for transaction fees that your card issuer may levy on overseas currency conversions and these charges can vary wildly.
Not all contactless cards are accepted (for example Diners Club), and some overseas cards aren't contactless at all.
If you would like to find out if your card can be used for contactless payment you can read more on the official Transport For London contactless FAQ.
If none of the above disadvantages apply to you, then contactless payment is a comparable option to an Oyster Card and you don't have to worry about paying a £5 deposit.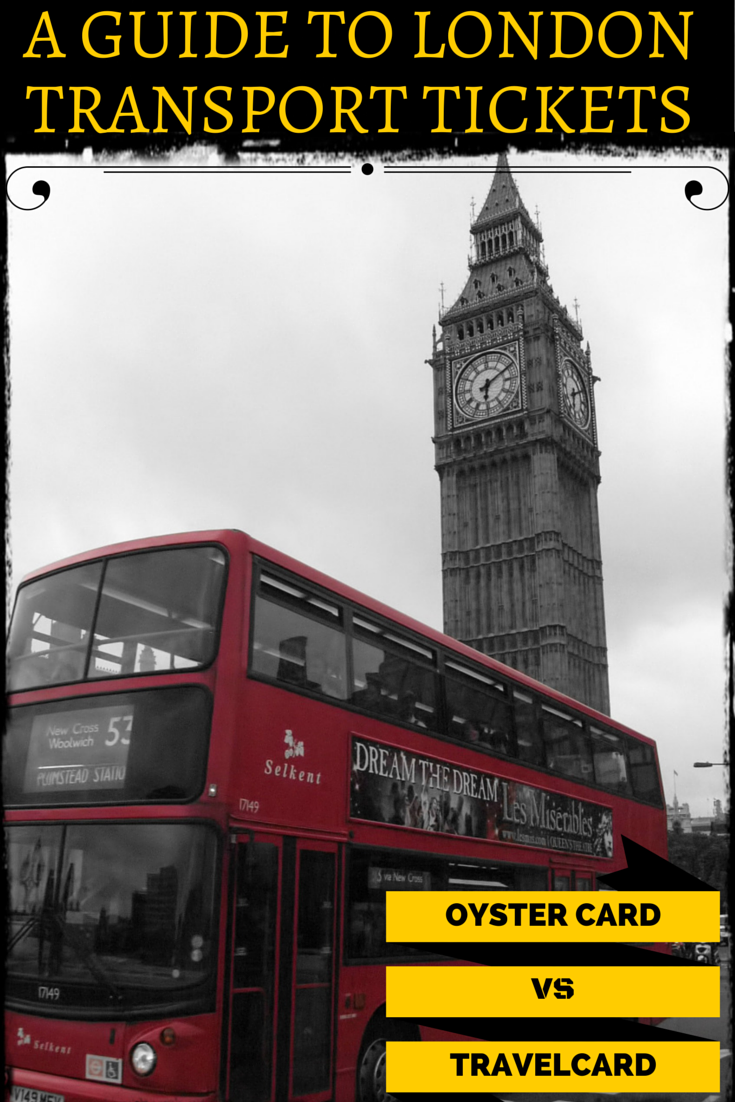 So what is the best way to travel in London?
All 4 options have advantages and disadvantages but as suggested in the post title, I feel that only 2 stand out – the normal Oyster Card and the National Rail Travelcard.
If you can take advantage of the 2-4-1 Travelcard promotions then this definitely the best deal – especially if you want to travel in London longer than 4 days as the 7 day Travelcard offers even better per day value.
If you just need regular transportation during your stay then you can overlook the small disadvantage of an Oyster Card, aside from the £5 deposit, it is easy, convenient and flexible.
If you don't plan to use many of the 2-4-1 promotions but are visiting for a while, there's no reason not to use a combination of both. Buying a Travelcard only 1 day to take advantage of the 2-4-1 and an Oyster Card for the rest of your trip is perfectly viable.
If you're planning a visit and are looking for ideas on places to use your travelcard be sure to check out some of my other posts about London.

If you enjoyed reading this post, let me know. I love it when people leave comments 🙂