Sailing from the Port of Barcelona for my Disney Magic cruise, we found myself in need of a place to sleep pre-cruise in the city for just one night.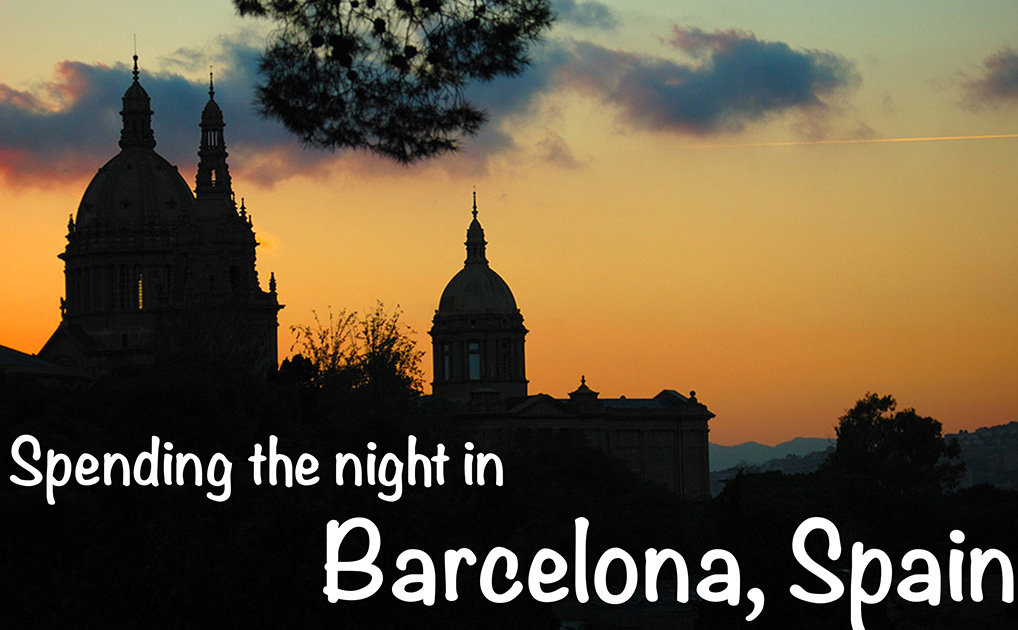 I wasn't looking for anything fancy, just a reasonably priced and clean hotel with free wi-fi and close to the action for some whirlwind touristy stuff. Oh, and preferably easy to reach from the airport. Enter stage left, the 3 Star rated Hotel Reding Barcelona.
As we are normally loaded with luggage I would ordinarily arrange a transfer from the airport to hotel. Fortunately the Hotel Reding is only a couple of minutes walk around the corner from the Aerobus bus stop at Universitat. Whilst the journey might have taken a teensy bit longer, it's only 3 stops and was a pretty decent ride. Score 1, saved some euro!
This boutique hotel is also an easy 5-10 minutes walk away from La Rambla – close enough to be convenient, but not so close to keep me awake till the wee hours due to noise. La Rambla is a long pedestrian street with bars, restaurants, street performers etc (if you've been to London it reminded me of Covent Garden, but in a straight line). A total tourist trap but no one cares because it's just a great, buzzing place to hang out. Score 2!
So what did I think of Hotel Reding Barcelona?
We were presented with a small and unassuming front entrance but this is something that works in it's favour. Like any big city, Barcelona has a problem with petty tourist crime, at Hotel Reding Barcelona no one can just wander in off the street un-noticed past the 24 hour front desk that guards it. A very friendly front desk I might add too.
After checking-in and tackling the cosy lift (if you're wondering why I say tackle it's because I managed to dramatically trip over my own suitcase while wheeling it inside – very embarrassing with an audience!) we easily found our Double room.
Clean, smart, fairly minimalist but quite snazzily so, with a little picture on the wall rather than hanging on it, and a rather odd wooden post in one corner by the wardrobe – the building doesn't look that old so maybe that's a deliberate design feature.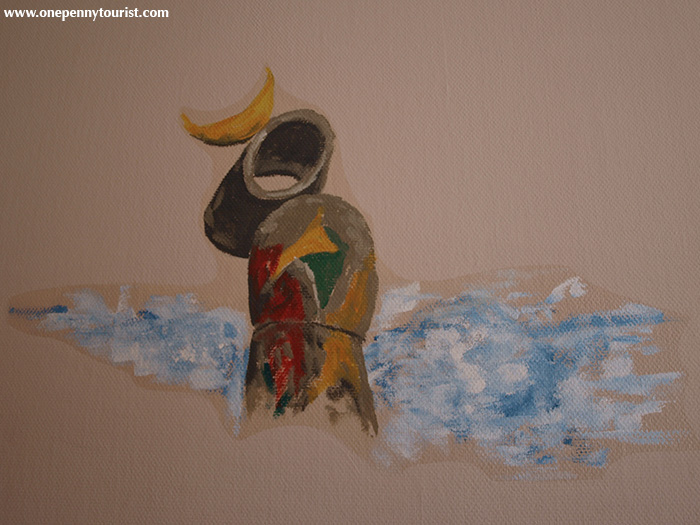 Of course, the real test of a hotel is often in it's bathroom – I don't need fancy, I just want clean! I'm happy to say this one passed my test. Mmmm, sparkly.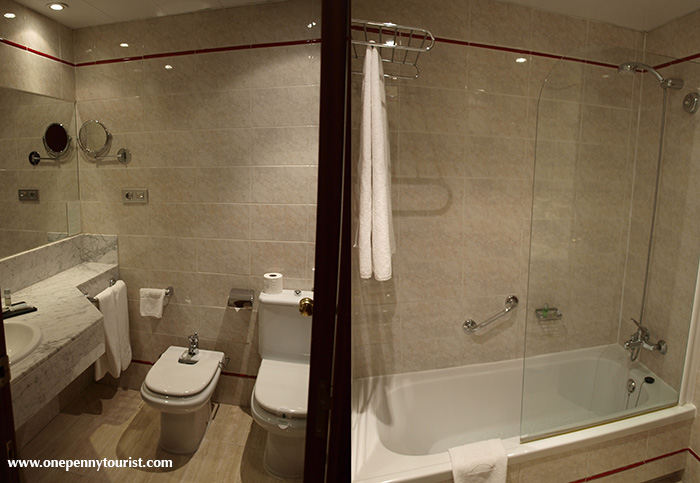 All in all, I thought it was a great room. I've certainly stayed in higher star rated hotels where they have extra facilities that push up the rating only to find that the rooms themselves have been a bit 'meh'. I slept like a baby in it.
Downside? The building next door was under construction so not much of a view from the window. Our visit was a while ago though, so hopefully completed now.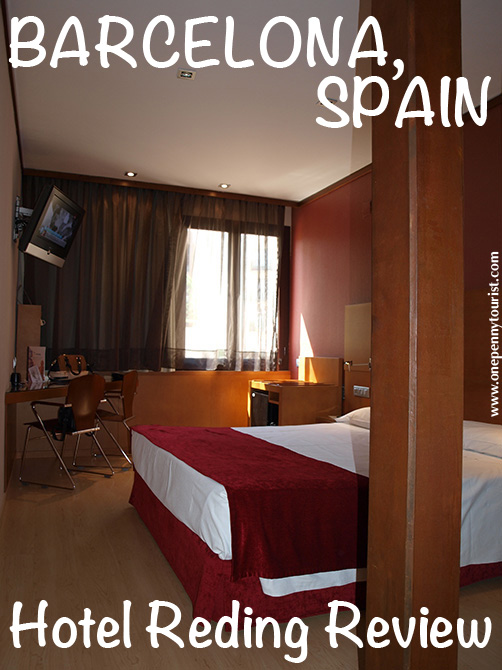 Assuming you're not looking for a high end, bells and whistles hotel in the city then Hotel Reding Barcelona is a good solid base from which to explore the attractions from. Being only a short taxi ride from the Port of Barcelona it also makes for very handy pre-cruise hotel.
I had a little sneak peek of Barcelona and liked what I saw. I suspect I won't manage it this year but I definitely plan to go back again so I can explore properly. When I do, I'm confident the Hotel Reding Barcelona will end up on my shortlist when looking for somewhere to stay.

If you enjoyed reading this post let me know. I love it when people leave comments 🙂