As one year ends, another begins (duh!), and I'm sure I'm not the only one already pondering travel plans for the year ahead. Until I win the lottery, planning is a balancing act between aspirational and practical – so when Travelodge* asked me to share my UK Seaside Bucket List ideas for 2016 I let out a squee and began to plot.
I lurrrrrrve to travel overseas, but this island I call home has so much to offer and I just can't help getting all enthusiastic about the UK; I'm all for planning a weekend break or even a little Staycation. In fact my biggest problem is deciding whether to go somewhere new or re-visit somewhere I've been before. I know, right? #firstworldproblems.
My top 5 UK Seaside Bucket List picks for 2016
Portmeirion, Wales
Many (many, many) years ago when my camera was that thing I always forgot to take out with me and blogging wasn't even a twinkle in my eye, I paid a visit to Portmeirion.
Cult 60's tv fans may already be familiar with Portmeirion, even if they aren't familiar with the actual name, as it is famously 'The Village' in which the ever so slightly surreal (understatement) tv series, The Prisoner was filmed.
It's quirky Italian architecture makes it a big draw for visitors in itself, however the village also overlooks a glorious, wide sandy beach which you may have also seen a peek of in The Prisoner when it's residents tried to escape and were chased by a giant balloon!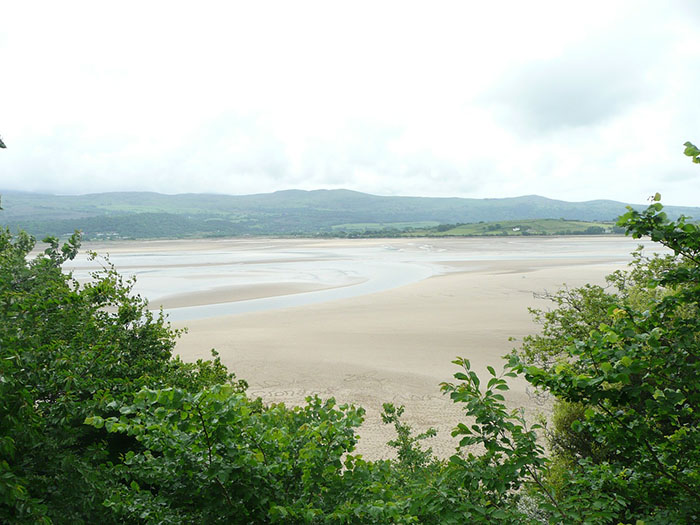 It's also close (1 mile) to the scenic Ffestiniog Steam Railway that travels through the Snowdonia National Park making the area a great base to explore both the coast and the mountains of North Wales during your visit.
I need to get back there one day and dedicate some quality time to exploring the area.
Polperro, Cornwall
In a way, I'm cheating because while I've selected Polperro, the reality is that it could be any of the multitude of picturesque little fishing villages that scatter the coast of Cornwall. I simply adore this region of the country and can never get enough of it.
These villages are frequently off the beaten track and some, like Polperro, restrict traffic; you park outside and walk down. Not that most cars could fit in the narrow streets that are barely wider than footpaths anyhow.
With a close relationship to the sea spanning generations, most of these communities boast a colourful history of fishing, smuggling and wrecking – and it's glorious. There is always something interesting to read about or see and if all else fails, have a cream tea.
While there are plenty of great beaches in Cornwall, it's the half-hidden natural harbours, scattered along the craggy, rugged coastline that pull me back time and again.
Whitby, North Yorkshire
A couple of years back on a weekend break to the city of York, we were blessed with beautiful weather and decided on impulse to take a little drive to the coast. What started off as a wander turned into a fab day out to a seaside harbour town full of naval history, wide beaches, pirate ships, quaint cottages, Abbey ruins and killer fish and chips!
I won't recount it all again, but you can read all about my day visit here and see exactly why charming Whitby is calling my name for a longer, dedicated visit.
Bournemouth, Dorset
I'm a big fan of the West Country, so I cannot even begin to count the number of times I've driven past Bournemouth – and never stopped for a visit. No idea why, it just has always been one of those places that fell through the cracks for me.
Dorset has a fantastic coastline and Bournemouth itself boasts a 7 mile beach, cliffs, a pier and even it's own little micro climate. And on the off chance you fancy a change of scenery, this seaside resort is home to around 2000 acres of gardens and parks plus has a handy, pedestrian friendly area for a wee bit of shopping and noms to boot.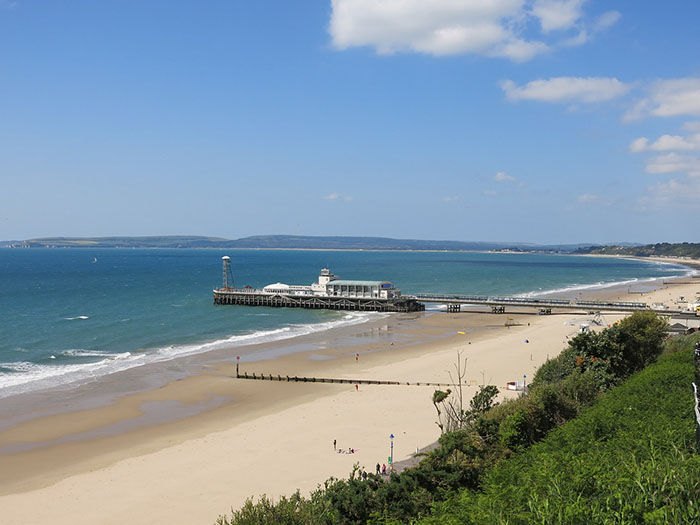 Somewhere along the line it seems to – rather unjustly I think – have gotten a reputation for being a destination for old aged pensioners, but nothing I've read really backs that up – at least not these days – and my old work colleague who grew up in Bournemouth certainly disputed it!
Regardless, I am intrigued by the largest town on the south coast who's roots as a seaside resort stem back to the Victorian era, and Bournemouth is firmly on my 'overlooked, but must fix that soon' list.
Travelodge have a few options, to help keep it budget friendly and on poking around, I noted their location on the seafront looks particularly handy being near the pier.
The Road to the Isles, Scotland
I'm actually slightly embarrassed about how unfamiliar I am with Scotland. For years I've wanted to wander the streets of Edinburgh, visit the Highlands and overlook beautiful lochs. And yet…I haven't. It is my ultimate 'next year we really must go to…' destination. Here's hoping 2016 is the year I finally manage it!
The Road to the Isles is literally a road (the A830 should you be curious) that runs from Fort William along the west coast of Scotland up to Malliag. Should you wish to go further from there, it'll require you getting on a ferry to the Isle of Skye.
It has a backdrop of lochs (both freshwater and seawater) and mountains plus an abundance of sea views and which, due to the nature of the proximity of the islands, means at times you'd hardly realise that you were looking at the Atlantic Ocean.
The fact this area is also known for it's stunning orange sunsets and hidden sandy beaches (Silver Sands of Morar) makes it almost sound too good to be true.
But wait, I'm not done yet. Ordinarily you might think that such an area would be difficult to get to, but far from it. Quite aside from the road, there is also a rather famous steam railway that pretty much follows the same route, called The Jacobite.
Doesn't ring any bells? Hmm, are you sure? Perhaps this will help…
Yup, that's right, if you've watched Harry Potter and specifically the journey on the Hogwarts Express then you've had a sneak peek at this beautiful landscape already.
Funny thing is, I could tick off another item from my Bucket List at the same time by taking the overnight Caledonian Sleeper from London to Fort William to get up there.
A plan so neat, I could tie it up with a bow.
Honorable mention: Minehead, Somerset
I'm still not really sure what happened in the last 2-3 months of 2015, but somehow my free time became a premium commodity and my blog fell to the wayside. One of the many writing casualties to fall victim to this was our trip to Minehead in Somerset.
We had a lovely weekend break at The Beach Hotel in October, our room not just having a sea view, but the West Somerset Railway was literally under our window. It's not every day you can open the curtains and have a steam train look back.
The town is small enough to wander on foot with plenty of pubs and restaurants to choose from. The seafront is long, with 2 distinct personalities. At one end is a sandy beach with a traditional British seaside promenade; fish & chips, candyfloss, penny arcades and even a Butlins reside there.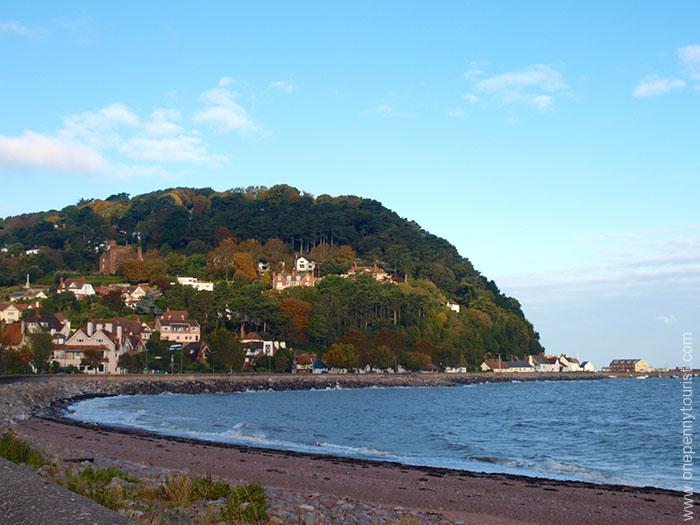 The other end couldn't be more different with it's quieter promenade leading to the start (or end, depending on perspective) of the South West Coast Path. The beach is rockier with more shingle in this area but the cosy little harbour at the end makes up for it.
I still fully intend to write up that weekend break so watch this space as we throughly enjoyed it. It's absolutely somewhere we'd go back to, but 2016 is probably just a little too soon for us. 2017 however…
So there you have it! I hope you've enjoyed my mini UK Seaside Bucket List for 2016 – and maybe even inspired a few UK breaks for you too 🙂

*I received compensation for mentioning Travelodge in this post, but all opinions are my own. (Because basically, I'm far too opinionated to allow others to speak on my behalf!)