Today's Wordless Wednesday theme is "Disney Parades". I've been very lucky to be able to visit Walt Disney World a lot over the years. It's great to have excuse to share some of my Disney Parade memories, new and old.
Shall we just jump right in? Ok then!
Disney Parades
Ahhh, Tapestry of Nations, I really liked you. By keeping things simple and largely only using giant puppeteers it was a refreshingly different feel for a parade.
Unfortunately it took place around the Epcot's World Showcase which lacked space, turning the entire area into a bit of a nightmare for both guests and parade participants.
Share a Dream Come True was a Magic Kingdom afternoon parade and one of the odder ones really. Interesting Snow Globe concept, but also rather hard to relate to your favourite characters when they're encased in a giant bubble.
Sticking with Magic Kingdom afternoon parades, there was also the Celebrate a Dream Come True Parade. Much more fun and personal!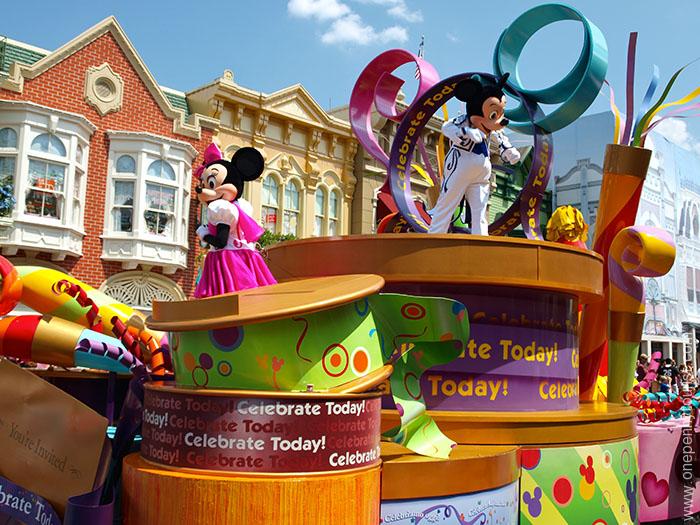 It seemed almost mandatory to include the current Festival of Fantasy Parade, definitely my favourite afternoon parade for quite some time!
Obviously the fact Maleficent dramatically breathes fire makes her a winner, however what I really love is her SteamPunk style – the designer of her model is my hero.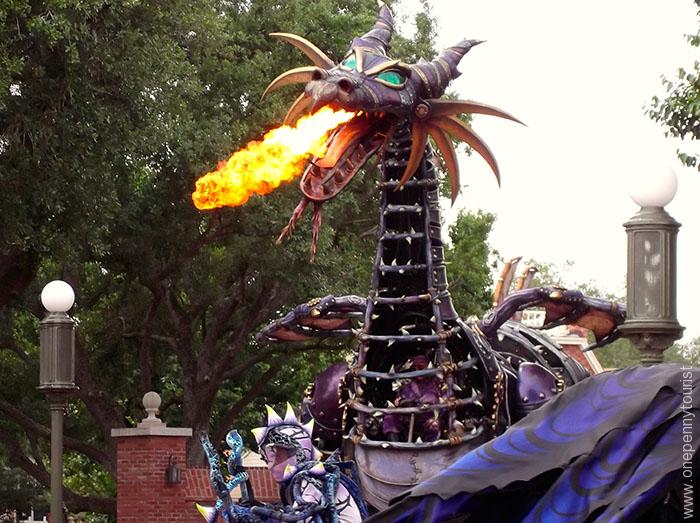 Told you I really liked Festival of Fantasy. It's rare to see Merida, and her bagpipe float is obviously made of awesome. It was the CM herself that I remember most though. Dancing and clapping so enthusiastically – she radiated energy. I honestly loved her for that.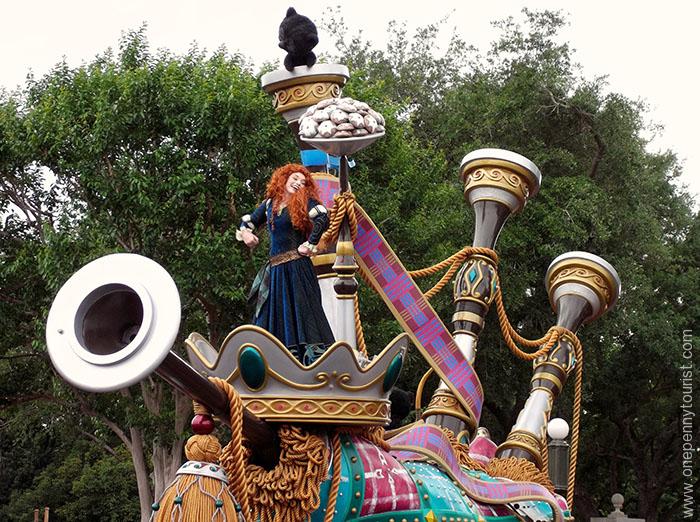 Oh, Mickey's Jammin' Jungle Parade, how I loved thee. Not only for your simplicity, but for your sound track. A combo of Disney parade music mixed with the core of a well known song. You were straight up feel-good fun. Darn it, I miss you.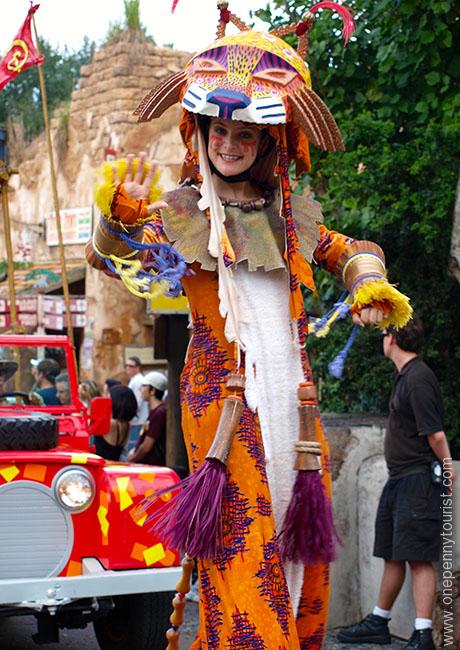 However, my favourite Disney parades all take place after dark.
The Boo To You parade held during Mickey's Not So Scary Halloween Party is a ton of fun (and I hum that tune for hours after. You're welcome.) It's nice to have some baddies to enjoy sometimes! I always get a kick out of surreal skeletal rock bands from the Underworld.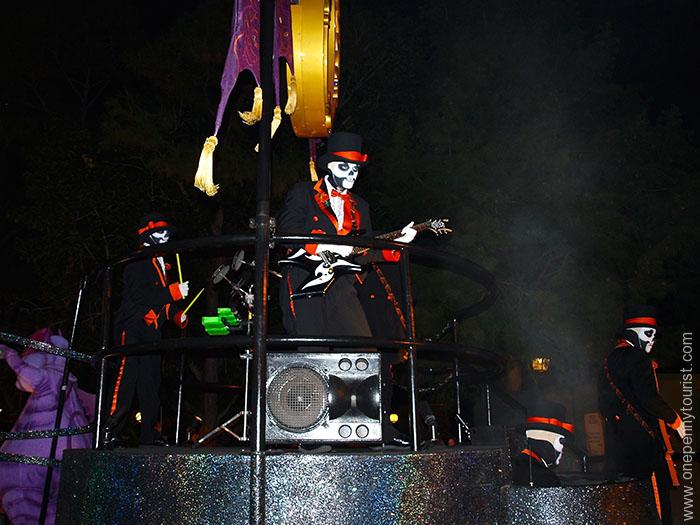 Mickey's Very Merry Christmas Party is also one of my favourites – the toy tin soldiers leave such a lasting memory with me due to the clank-clanking of their box feet!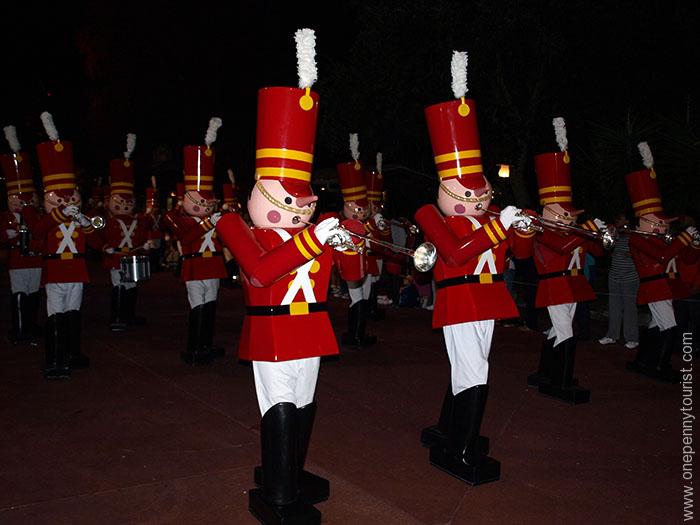 Spectromagic was a fan favourite though I've noticed in the 'battle' for best Disney parade, the winner boils down to which Disney parade a person experienced first. For me it was….
…The Main Street Electrical Parade. This was my very first Disney parade. I had no idea what I was about to experience and it's pretty much key to my love of Disney ever since.
I hope you've enjoyed this week's celebration of Disney Parades. If you liked these photos you may also be interested in my previous Disney Wordless Wednesday posts too.
This is part of a themed blog hop, so if you've not checked out our host of Disney Wordless Wednesday yet then definitely pay her a visit (just hit the blue icon at the bottom).
It's also part of Honest Mum's Brilliant Blog Posts, so be sure to check her icon out too!
Do you have any special Disney memories like this? Let me know in the comments 🙂

Are you on Pinterest? If so I'd love to see you there and I do have a Disney Board.
[pin_board url="https://www.pinterest.com/OnePennyTourist/all-things-disney-travel"]